Uncharted 4 Was Overwhelmingly Successful In Its First Week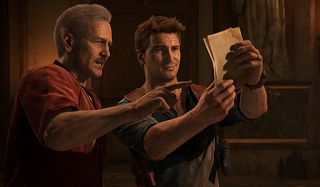 We all knew that Uncharted 4: A Thief's End was going to be a banner title for the PlayStation 4, but even the folks at Sony seem surprised by how much success the game has seen in its first week on store shelves. Apparently a lot of folks were eager to join Nathan Drake on his final adventure.
According to a recent update on the PlayStation Blog, Uncharted 4: A Thief's End sold more than 2.7 million copies in its first week, making it the fastest-selling title in the entire franchise for the North American audience.
According to the update, the 2.7 million figure includes global sales for Uncharted 4 in both digital and physical formats. Again, that's not shipped copies of the game, but actual sell-through data current as of May 16. That date falls one week after Uncharted 4 launched and is a solid week in the past at this point, so we're guessing the figure is even more impressive by comparison.
SIEA Senior Director of First Party Games Asad Qizilbash said that this creates plenty of reason for Naughty Dog to celebrate, calling the success of Uncharted 4 an "incredible feat." He goes on to state that the game's success is a testament to the caliber of team you'll find at Naughty Dog, followed by a quick thank you to the fans who helped Drake's latest adventure get off to such a stellar start.
We expect to see the game continue to do well in the coming months and, based on all of the reviews we've been seeing; it's basically guaranteed to pop up in all of those game of the year discussions in the fall. Uncharted 4 promises to have some legs, too, as Naughty Dog has already revealed DLC plans for the game.
While all multiplayer maps and modes will be free to all comers, the post-launch plans include the series' first ever story-driven DLC. Since not everybody has had time to finish the game yet, I'll keep my actual predictions as to who will star in that DLC to myself for the time being. If I may take a moment to throw out a hope and a prayer, though, I'd give Naughty Dog another $60 if they allowed me to play a chunk of story starring my all-time favorite villain from the series, Eddy Raja.
After wrapping up Uncharted 4 over the weekend, I have to hand it to Naughty Dog: They stuck the landing. It's hard to bring such a long and storied franchise to a satisfying conclusion, and they certainly pulled it off admirably. Also, without going too deep into exploration, I clocked about 18 hours by the time the credits rolled. That's definitely the sweet spot. Now, I guess I'll see you all in multiplayer!
Staff Writer for CinemaBlend.
Your Daily Blend of Entertainment News
Thank you for signing up to CinemaBlend. You will receive a verification email shortly.
There was a problem. Please refresh the page and try again.