Watch Dogs 2 Is Officially Happening, Here's When You Can See The Reveal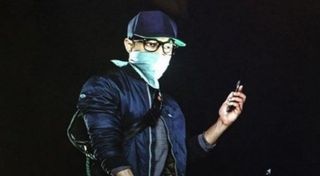 Ubisoft has been keeping a tight lid on anything surrounding Watch Dogs 2. We've known for a while that the game was coming and that it was scheduled to release sometime before the end of spring in 2017, but we just didn't know when. Well, at E3 we're going to see the official reveal of the game.
According to Gamespot, Watch Dogs 2 was outed by a YouTuber on Twitter who posted the game's box art online after Ubisoft had sent out E3 press letters to give the media a heads-up about what would be appearing during their conference this year.
The Ubisoft E3 press conference set to take place in Los Angeles, California will get underway on June 13th. The press conference will run for about an hour starting at 1PM PST or 4PM EST. The afternoon conference will focus on a few surprises such as unannounced games and projects in the works, along with the highly anticipated For Honor – a sword-and-board game that hearkens back to the days of Bushido Blade but with a modern day multiplayer twist – Ghost Recon: Wildlands, and of course, Watch Dogs 2.
Out of the three aforementioned titles, Watch Dogs 2 is the one we know the least about. After the game sold more than 9 million copies we all knew a sequel was coming. In fact, before the first quarter of its release was out, we already knew a sequel was inbound. What we didn't know was what direction Ubisoft would go in with the game.
A lot of gamers have already seen the potential for Watch Dogs 2 from a gameplay mechanics perspective. The hacking was fairly simplistic but it opened up a lot of possibilities for the open-world title. The more grounded approach to chase sequences, shootouts and side-quests made the original Watch Dogs highly regarded within gaming circles. The graphical downgrades, limited physics and repetitive missions were not quite as well regarded within gaming circles.
For the sequel I'm guessing the downgrades will be a little less apparent since there won't be an Xbox 360 or PS3 release of the game. And, the gameplay can definitely go a lot deeper than the original, thanks to the team being able to focus on everything that already worked in the first game and they can now just expand and build on that.
The one thing that I think most people agree on is that Ubisoft absolutely nailed the skewed approach to the multiplayer, where players could sneakily invade another player's game and attempt to hack them for points and privilege. The cat and mouse multiplayer mode was easily one of the most original things about Watch Dogs, and I can't actually think of another game that did it quite in the same way that Watch Dogs did it.
Expanding on what worked and fixing what didn't is basically going to be the main selling point for Watch Dogs 2... and avoiding massive graphical downgrades.
We'll find out exactly what Ubisoft has in store for the game and how much of it they're going to showcase at this year's E3.
Staff Writer at CinemaBlend.
Your Daily Blend of Entertainment News
Thank you for signing up to CinemaBlend. You will receive a verification email shortly.
There was a problem. Please refresh the page and try again.