Why You'll Want To Play Call Of Duty: Black Ops III All Weekend Long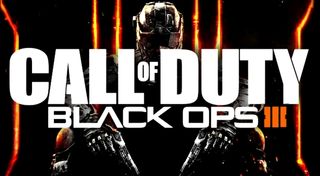 Treyarch and Activision will be running a double XP weekend in Call of Duty: Black Ops III, leading up to the release of the new expansion called Eclipse. The double XP weekend is underway right now, starting April 15th and going through April 18th.
The news was spotted by GameSpot, who quickly gave a rundown of the event, which begins April 15th at 10am PST and runs through to April; 18th at 10am PST.
The article also points to a tweet that confirms that a community game night event will be hosted by Treyarch at their studios, and that Claudio Sanchez from Coheed and Cambria will be there to play some Black Ops III.
The double XP weekend will work to give gamers some quick levels as they prep for the inevitable release of Eclipse. I imagine some players will want to unlock some new gear or weapons to help them out during battle, and a double XP weekend is the perfect way to do so.
And yes, the XP event will work in both standard multiplayer and the cooperative zombie modes. This means that if you need to get strong for the upcoming Zetsubuo No Shima map, now would be a good time to do so. The new zombies map follows the quartet of zombie slayers from Black Ops III's Der Eisendrache map to the new Japanese isle of Zetsubuo No Shima where some horrific experiments have been taking place.
Previously, Treyarch released a trailer narrated by another zombie hunter... Takeo Masaki. He gives gamers a rundown of the island and some of the traps, enemies and secrets they will encounter while battling to stop the spread of evil.
Call of Duty: Black Ops III's zombie maps have so far been littered with almost countless Easter Eggs and special hidden secrets. It's taken quite some time for players to unlock everything and understand how to unlock the secrets. Treyarch utilized some old-school methods of unlocking content where players are forced to use teamwork, acute perception and a little bit of memorization to uncover all of the hidden goods within the maps.
Black Ops III's latest expansion just isn't about zombies, though. The Eclipse pack will also contain four brand new maps for the multiplayer modes, one of which is a re-imagining of a classic Black Ops PvP map.
Gamers who already purchased the season pass for the latest outing of Call of Duty will gain access to the new expansion for free, others will have to lay down some real life coins for the new maps and content. The Eclipse expansion goes live on April 19th exclusively for the PlayStation 4 for a limited time. Shortly thereafter, both Xbox One and PC gamers will be able to get their hands on the new expansion.
You can start enjoying the double XP weekend ahead of the launch of the new expansion right now.
Staff Writer at CinemaBlend.
Your Daily Blend of Entertainment News
Thank you for signing up to CinemaBlend. You will receive a verification email shortly.
There was a problem. Please refresh the page and try again.