Why You Won't Be Playing Competitive Call of Duty On Xbox One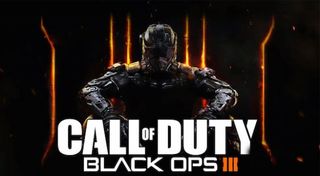 Some major changes are hitting the e-sports scene when it comes to Call of Duty. Some of you may have known about Activision joining forces with Sony when it comes to releasing DLC early on the PS4, but this partnership extends beyond just DLC.
According toCharlieIntel, Treyarch's David Vonderhaar explained that the partnership with Sony and Activision includes not only early DLC but also eSports for PlayStation consoles. This means that all of the Xbox consoles that professional tournaments used to use for games will be replaced with PlayStation consoles moving forward.
Previously, Microsoft had a stranglehold on the e-sports scene with Xbox 360 and Xbox One consoles being the go-to devices for professional tournament play. This was because Microsoft had a strong partnership with companies like Activision to get timed-exclusive content for Xbox systems whenever a new Call of Duty game was released. This persisted ever since the billion-dollar franchise started taking over the first-person shooter scene back in 2007 with the release of Call of Duty: Modern Warfare.
Activision's latest release of the popular series is the upcoming Call of Duty: Black Ops 3. The new game has a smorgasbord of new features and content to separate itself from past entries in the series, this is all in spite of the fact that the thematic elements of Black Ops 3 are practically identical to last year's Call of Duty: Advanced Warfare and the upcoming Deus Ex: Mankind Divided.
Call of Duty: Black Ops 3 will feature a four-player cooperative story mode for the first time in the history of the mammoth franchise. This is a true first for the series and that gives it a whole new opportunity to reel in gamers who may not have had much interest in the series due to the competitive multiplayer aspect or the explosive but oftentimes predictably linear single-player campaigns.
With an all new multiplayer-focused campaign at its heart, an all new story and a lot of tweaks and modifications to the way the competitive multiplayer is handled, Call of Duty is undergoing a lot of changes this year in addition to switches game consoles in the competitive scene from Xbox to PlayStation.
It will be interesting to see how well this plays out in the long run, given that system stability and reliability hasn't been much of a problem for Xbox consoles in the tournament scene. We'll see if Sony can keep the pyres of quality burning as the transition makes the leap from the black and green brand to the blue and black brand.
Staff Writer at CinemaBlend.
Your Daily Blend of Entertainment News
Thank you for signing up to CinemaBlend. You will receive a verification email shortly.
There was a problem. Please refresh the page and try again.