Call Of Duty: Black Ops 3 Zombie Mode Stars Jeff Goldblum, Ron Perlman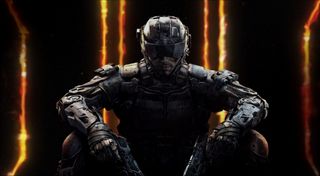 Activision and Treyarch announced that the new zombie mode for Call of Duty: Black Ops 3 will star a handful of recognizable movie stars, including Hell Boy's own Ron Perlman and Jurassic Park's Jeff Goldblum.
Joining Goldblum and Perlman are Minority Report's Neal McDonough, The Hangover's Heather Graham, and Star Trek Voyager's Robert Picardo. You can see all of them in action in the new trailer below.
Activision made the announcement over on their official website, where Treyarch's studio head, Mark Lamia commented about the new zombie mode for Call of Duty: Black Ops 3, saying...
The mode will be on display at this year's San Diego Comic-Con where panel discussions, interviews with some of the stars and events are planned around Activision's upcoming zombie release.
There are a number of new features present in the new Call of Duty: Black Ops 3 – Shadows of Evil co-op mode, including a BioShock-inspired gumball machine. Yes, you read that right... a gumball machine.
If you haven't already seen the trailer or can't watch it right now, the gumball machine opens up the ability to utilize a number of different power-ups during the zombie mode, granting each of the characters with a special ability after they consume the gumball.
Many gamers across the web have already compared the gumballs to BioShock's plasmids, the special little spheres that opened up the ability to utilize all sorts of interesting new abilities and powers.
The new zombie mode for Call of Duty: Black Ops 3 also seems to take a huge step away from all the high-tech gear featured in Call of Duty: Advanced Warfare. There are no Exo-Zombies this time around and all the weaponry fits in line with the 1940s film-noir motif that Treyarch is going with for the feature.
For now, gamers are quite excited about the new zombie mode... but then again they always are.
In a way it feels like it's coming very close on the heels of the second episode for the Exo-Zombies in Call of Duty: Advanced Warfare, even though the newest game isn't due for release until this November. One of the big issues is that Activision seems to be promoting new DLC that isn't out yet while selling some current DLC for another game. I suppose that's their way of getting around not releasing two Call of Duty games in a single year?
Anyway, PlayStation 4 owners will gain access to Black Ops 3 first when the beta goes live this August. Xbox and PC owners will be able to get their hands on the beta some time after the initial beta test but before the game launches this November.
Call of Duty: Black Ops 3 will make an appearance at SDCC and there's a special charity-raising program going on in collaboration with the CoD Endowment where some lucky gamer could end up in the zombie mode as an actual zombie. You can learn more by visiting the official website.
Your Daily Blend of Entertainment News
Staff Writer at CinemaBlend.