Xbox 360 Owners Can Download Super Street Fighter 4, Charlie Murder For Free Now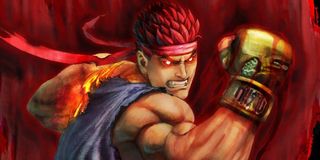 Today Xbox 360 owners have two more free games to download. Microsoft is now offering Super Street Fighter 4: Arcade Edition and Charlie Murder for no charge as part of their Games with Gold program.
Super Street Fighter 4: Arcade Edition is an updated version of Super Street Fighter 4. It adds two new characters - Yun and Yang - and unlocks hidden characters Ryu and Oni right away. The rest of the 39-character roster has been rebalanced as well. An updated replay channel allows players to track five different players' replays. The game's Elite Channel enables them to easily check out footage from the top players' matches.
Charlie Murder is a cartoonish beat'em up. Players take on the role of punk singer Charlie Murder or his bandmates as they fight the forces of evil. Each character has their own special abilities that can be unlocked as they level up. Offline and online co-op is available for up to four players, with the number of enemies increasing with each additional player.
Xbox Live Gold subscribers can download Charlie Murder and Super Street Fighter 4: Arcade Edition between today and June 30th. After that, they'll no longer be available for free. If you do manage to download the games before the 30th, though, you'll own them forever - regardless of whether you keep your Xbox Live Gold subscription.
Normally Xbox 360 owners only get two free games per month: one in the first half of the month, one in the second half. However, there were three games released this month because it's the anniversary of Games with Gold. Games with Gold launched last June with Fable 3.
This June also marked the Xbox One debut of Games with Gold. Xbox One owners can download twin-stick shooter Halo: Spartan Assault and puzzle-platformer Max: The Curse of the Brotherhood until the end of the month. The XB1 version of Games with Gold varies in an important way, though: you have to maintain your Xbox Live Gold membership to keep the games.
Xbox Live Gold members also get access to exclusive discounts. For example, Microsoft just cut the price of GTA 5 and GTA 4 this weekend. That program is being extended to Xbox One soon as well.
Your Daily Blend of Entertainment News
Staff Writer at CinemaBlend.