Xbox 360 And Xbox One Owners Get Five Free Games In June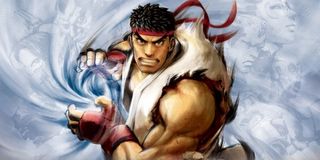 Games with Gold will make its debut on Xbox One in June, giving Xbox Live Gold members two free games on that platform. Xbox 360 owners, meanwhile, will get three free games over their own.
Starting June 1st, Dark Souls can be downloaded on Xbox 360 for free. This action RPG challenges players to brave hordes of enemies, massive bosses and dangerous traps. The notoriously hard game is primarily a single-player experience but also has some online elements. Players can help each other with difficult fights or leave informative notes throughout the world. Alternately, players can invade each others' games and try to kill them. You'll have until June 15th to download the game.
Charlie Murder will be free on Xbox 360 from June 16th to June 30th. This side-scrolling beat 'em up pits a punk band against demons and the undead. Players choose to control one of five bandmates, each with their own distinct abilities. The game supports offline and online co-op for up to four players.
Normally Xbox 360 owners only get two free games per month but June is an exception. To celebrate the one year anniversary of Games with Gold, Microsoft is giving away Super Street Fighter IV: Arcade Edition as well. This fighting game is an upgraded version of Street Fighter IV, with 39 characters, an online tournament mode, replay saves, and an eight-player team battle mode. SSFIV: AE will, like Charlie Murder, be available from the 16th to the 30th.
Xbox One freebies haven't been dated yet (opens in new tab). Microsoft did reveal what games will be offered, though. The first is puzzle platformer Max: The Curse of Brotherhood. Players take on the role of a young boy armed with a magic marker. They'll use this marker to avoid obstacles and enemies alike. They can draw a vine and use it to swing across a ravine, or draw a branch to walk over a pit of spikes.
Halo: Spartan Assault is a top-down shooter that takes place between Halo 3 and Halo 4. Players become Spartans Palmer and Davis in missions against the Covenant on Draetheus V. They can handicap themselves with Skulls to increase the difficulty and rewards for each mission. An online co-op mode pits two players against the Flood.
The free Xbox One games work slightly differently than the Xbox 360 freebies. The Xbox 360 Games with Gold are yours to keep forever after downloading them once. On Xbox One, though, you need to maintain your Xbox Live Gold membership to keep playing them (opens in new tab).
Starting in June, Xbox One and Xbox 360 owners will be able to use entertainment apps without a Gold subscription. In other words, if you've been keeping a Gold membership solely to watch Netflix on your console, you no longer have to do so. This puts additional pressure on Microsoft to make the premium subscription worth its cost. The expansion of Games with Gold is part of that effort to convince Xbox gamers to keep re-upping.
Your Daily Blend of Entertainment News
Staff Writer at CinemaBlend.