Xbox One Clock Counts Down To New Generation Of Games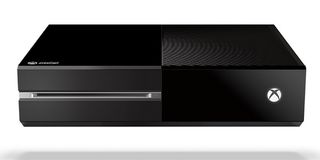 The Xbox E3 media briefing is only 8 days, 22 hours, 34 minutes and 45 seconds away as of this writing. No, I'm not some crazed Xbox One fanatic who is literally counting down the seconds to the show. Microsoft has put together a clock that does that business for all of us, as well as provided details on when/where you'll be able to tune in for the show.
If at any point between now and the official Xbox One E3 press conference you feel like knowing exactly how much time there is between "now" and said press conference, all you have to do is head on over to the Major Nelson blog and give the running ticker a look-see. We're only a little over a week away, which means we don't have much longer to wait to find out more about Microsoft's plans for its upcoming console.
During the Xbox One reveal a couple of weeks ago, Microsoft's major focus was the new console's entertainment capabilities. The presentation had a strong focus on TV, Skype, Fantasy Team integration, as well as the how the console will function and how its different apps will work together. The new Kinect also took up quite a bit of the spotlight, as well as how it will be used to navigate your system and always be watching you like a terrifying robot sentry.
What was lacking from the reveal were big game announcements. We got a brief gander at a game called Quantum Break, as well as some info on EA's crop of games and the new Forza. Microsoft is touting the E3 show as being heavy on the games (Going so far as to title it "A new generation of games revealed"), so hopefully we'll all find out what else that new console can do other than watch TV and cater to people with extreme cases of ADD.
You'll be able to tune into the 90-minute show as it's happening through Xbox Live or Xbox.com. If you're in the US or Canada, you'll once again be able to catch the broadcast live on Spike TV without commercial interruption. If you miss the live showing, you'll be able to watch at your leisure on Xbox Live and Xbox.com once it's uploaded later in the day, and I'm sure Spike will be showing reruns throughout the day.
If that's not enough for you, Xbox will also be hosting a series of live events through, ahem, Live throughout the show, the schedule for which can be found on the same page as the running clock.
Staff Writer for CinemaBlend.
Your Daily Blend of Entertainment News
Thank you for signing up to CinemaBlend. You will receive a verification email shortly.
There was a problem. Please refresh the page and try again.