Will The Xbox One Or PS4 Have More Native 1080p 60fps Games?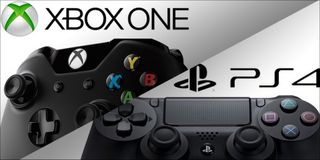 It looks like things have taken a pretty dour turn for Microsoft and the Xbox One, about as dour as an omelet made with moldy cheese. On the PlayStation side of things the PS4 has been dipped in countless amounts of praise and has been confirmed to run several games in the coveted native 1080p, 60fps bracket.
With the first wave of games due to release on the Xbox One and PS4 this November, and very few sporting native 1080p at 60 frames per second, it does make you wonder about the future of these consoles and how well they'll be able to maintain the next generation standard of running games at a resolution of 1920×1080 at 60fps?
The Wii U will be able to maintain native 1080p at 60fps by cutting down and cutting out a few features here and there. While the games may not have the highest of poly counts or the most high resolution texture mapping, the Wii U at least wants to maintain crisp graphics at smooth frames.
The PlayStation 4 has a lot of indie titles running at native 1080p at 60fps, a tactic almost identical to Nintendo, where polygon count and texture resolution are sacrificed for cleaner and higher screen resolutions as well as more stable frame rates.
The Xbox One is the only console that doesn't seem to have a strong line-up of indie titles to make easy use of the native 1080p and 60fps standard, but they do have a lot of AAA-sized games that are pushing 900p at 30fps and 900p at (potentially) 60fps.
The thing is, some gamers believe that since this is the first wave of games for the next-gen consoles, the developers may not have all the necessary tools in place to make the most out of the hardware, but others believe that due to the x86 architecture the next-gen consoles are already maxed and there's no room left to optimize.
Interestingly enough, the Wii U has mostly only been making use of a single-core out of its three available cores, and it will be utilizing a lot of high-end features for Slightly Mad Studios' upcoming Project CARS (at the expense of being 720p at 30fps of course).
The multiple cores of the XB1 and PS4 utilizing AMD's Jaguar APU have some people questioning if the native 1080p games we get now are the peak of what we'll see throughout this eighth generation of console gaming, and that perhaps there's nothing else left to unlock (power wise), opposite of the Wii U.
For now, there's no way to properly tell how far the next-gen consoles will be pushed with the first wave of games due out this holiday season, but for the years to come, the question then becomes will Microsoft and Sony sacrifice visual fidelity and detail to keep up with the Wii U and its native 1080p 60fps games or will they settle for upscaling to 1080p instead? Also, which console, over its lifespan, do you think will be able to maintain more native 1080p games at 60 frames per second?
Staff Writer at CinemaBlend.