Xbox One, PS4, Wii U Can Now Be Sold In China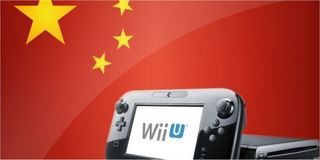 It's been 13 years in the making, but the time has finally come for the reign of consoles in the mainstream arena to spread from America to China like a bad disease throughout a platoon after visiting a Vietnamese "Happy Finish" massage parlor.
While MMOs and Blizzard titles currently dominate the Chinese gaming market, things could be shaken up a bit, as Kotaku picked up a story from China's People's Daily online news outlet, where the great Republic is now accepting the open sale of today's current generation game consoles.
Of course, there are a few stipulations and rules in place. For instance, China has a pretty strict content curation process in place thanks to their Ministry of Culture, which dictates what is and isn't allowed for the public to consume from retail products. Certain games like Battlefield 4 would either require heavy censorship or would simply not be sold in the mainland marketplaces.
Interestingly enough, some of the stipulations kind of fly in the face of certain monetary practices already in play by certain corporations. As noted in China's free trade promulgation...
Interesting... they can't contain betting or gambling functions. This is actually the very thing that had South Korea's Government stamp down on Blizzard's release of Diablo III's Real-Money Auction House, which was deemed as an outlet for potential gambling. Just recently, Blizzard shutdown both the Real-Money Auction House and the virtual currency auction house for Diablo III.
In case you don't regularly keep up with the microtransaction Kardashians, there have been a lot of impropriety insofar as in-app purchases go. For some games, consumer protection agencies have had to step in to setup new regulatory restrictions on how in-app goods, microtransactions and virtual currencies could be utilized by publishers, such as what happened with the Dungeon Keeper incident.
I imagine that China's Ministry of Culture will keep a keen eye on how certain publishers make use of their in-app goods or downloadable content. More than anything, I wouldn't be surprised if there was an outright ban or prohibitory measure in place to keep DLC from making it into wide releases in China.
We won't have to wait long to see how well this all plays out, however, as Microsoft will be the first to take the plunge into the potentiality of hitting a billion consumers when the Xbox One launches in mainland China this July.
Some users joked as to whether or not any of the eighth-gen consoles will do well considering that whoever the vast majority of China's public hates the least will sell considerably more than the competition, and quite frankly you have to ask: Is there more hate for Americans or the Japanese over in China?
If I were a betting man, I would say that there's an unquestionable, long-lingering hate by the Chinese for the near mass genocide that took place in Nanking, but something tells me that Nintendo's Wii U – if Nintendo ever decides to take the opportunity to sell the console in the mainland – could be a surprise hit in China.
(Main image courtesy of Player Essence)
Your Daily Blend of Entertainment News
Staff Writer at CinemaBlend.