YouTube Buying Twitch, According To Reports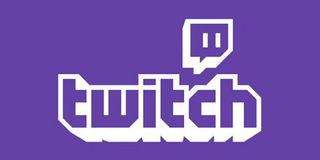 Videogame streaming company Twitch may soon become part of the Google family. New reports suggest that Google subsidiary YouTube is about to spend $1 billion on purchasing the upstart company.
Variety, who first broke news of the deal, notes it would be the most significant acquisition in YouTube's history. An official announcement of the purchase is expected soon.
Twitch, also known as Twitch.tv, allows users to broadcast their gaming sessions online. Viewers can leave text comments during the stream that are visible to the broadcasters. Platforms that support streaming include the PC, Xbox 360, PS4, and Xbox One.
Since launching in 2011, Twitch has grown tremendously. The company says that there are now 45 million unique viewers per month on the site. Twitch is also said to be fourth in peak time traffic in the U.S., behind Google, Netflix, and Apple. In sum, it's an attractive company to own.
While YouTube may have entered an agreement with Twitch to purchase the company, that doesn't mean it's a done deal. Variety notes that U.S. regulators will still have to approve the acquisition. They may feel that the purchase will make YouTube too big and hurt the competitiveness of the online video industry.
The Verge says that YouTube wasn't the only suitor for Twitch. The company was apparently pursued by Microsoft and other unnamed companies. Twitch decided that YouTube would be the best partner to help them deal with their rapid growth. One of the Verge's sources says that Twitch probably would have rejected $1 billion offers from any other suitors.
Some details of the deal haven't been finalized yet. It's unclear how it's going to affect Twitch exactly. Will it remain an independent brand? Or will it be completely absorbed by YouTube?
One big concern is YouTube's enforcement of copyright. Late last year, many YouTube producers' videos were taken down due to tightened restrictions. Twitch users have a right to be concerned that the automated, draconian systems in place at YouTube could be used on their streams as well. If so, we could see some broadcasters bolting to rival video services.
On the plus side, YouTube would be able to help build up Twitch's infrastructure. Twitch has struggled at times to keep up with the growing number of broadcasters and viewers. The service is said to be especially laggy in Europe. YouTube's resources could help ease those growing pains.
Debating the pros and cons might be premature, though. It's worth reiterating that the deal hasn't been finalized or announced yet.
Staff Writer at CinemaBlend.