10 Best Animated Sequels, Ranked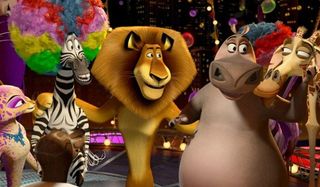 Simply put, most animated sequels are turgid. As the series go on longer and longer and animators and voice artists start to phone it in, you are often left wondering what it was that made you like the original in the first place.
But, as Hotel Transylvania 2 surprisingly revealed over the weekend, sometimes animated series can actually hit their stride with their follow-ups. Sure, it's a rarity. But when it does happen it's a pleasant revelation. But which animated sequels are deemed the finest? Well, here to help are the 10 best animated sequels in history. Take a look and, possibly, disagree below.
10. The Rescuers Down Under
Released 13 years after the original Rescuers film, it was a genuine surprise that The Rescuers Down Under managed to recapture some of the glory of its predecessor when it hit cinemas in 1990, while it even managed to have more impressive action scenes.
Sure, it didn't come close to matching the original's plot or heart, but with Bob Newhart and Eva Gabor returning to their roles as Bernard and Miss Bianca, respectively, and providing the same loveable camaraderie that was dotted throughout the original -- plus John Candy and George C Scott lighting up their characters with their own virtuoso performances -- there's still plenty to love.
9. Kung Fu Panda 2
As I said at the top, sequels are a tricky business. This is another animated follow-up that doesn't quite match the quality of its original, but, unlike Rescuers: Down Under, it wasn't a massive flop, and actually grossed more money (internationally) than its predecessor.
Unfortunately, Kung Fu Panda 2's biggest problem is that its plot is just too similar to the original. But Jack Black is still both hilarious and charming, while the animation is truly spell-binding, all of which more than makes up for the sequel's slight flaws. Its 3D is even spectacular.
8. Monsters University
It says a lot about Monsters, Inc. that even though Monsters University is funny, warm, and an engaging exploration of how Mike and Sulley came to be BFFs, it was still a tad disappointing.
An elongated final act ruins the great rhythm of its opening two thirds, while Monsters University's other problem is simply just how great the rest of Pixar's output is. In comparison to Up, Wall-E, Ratatouille and a few certain sequels that you'll see mentioned soon enough, the prequel fails. Still, as its own entity, it's great family entertainment, and a more-than-worthy sequel, mainly because it's great to hang out with Mike and Sulley when they are at this age.
7. Despicable Me 2
Finally, here's a sequel that actually does outdo its predecessor! I was beginning to think we'd never find one. Packed with wonderful visuals that are morphed into increasingly captivating and hilarious gags and images, Despicable Me 2 picks up the baton from its 2010 compatriot and then merrily speeds with it right into the gloriously absurd.
Sure it's not quite as original as Despicable Me, but the Minions really come into their own with the sequel, setting up their own spinoff film. Now, bring on Despicable Me 3!
6. Fantasia 2000
Talk about taking your time; Fantasia 2000 was released a whole 60 years after Fantasia broke new ground for Disney. And while it might not have made the cultural impact of the 1940 film, it was still operatic, poetic and downright astounding.
Just like its predecessor, Fantasia 2000 consists of eight animated segments that are set to classical music. And, because of the advance in technology, it outdoes Fantasia and is simply gorgeous to look at. Sure, some of the scenes are a bit of let down, but overall, if you let it wash over you, it's supremely entertaining.
5. Shrek 2
Shrek was a pop culture phenomenon when it was released back in 2001. More adult than Pixar's films, but still with enough visuals for kids to enjoy, it was always going to be a big ask for its sequel to match up.
Shrek 2 manages to remain at least on par with Shrek, with some critics even insisting that it was actually better than it. And it's not hard to see why. Shrek 2 evolves its universe by introducing us to Princess Fiona's home and kingdom, as well as the hilariously funny Puss In Boots (Antonio Banderas). Plus, it's still packed with prescient cultural references and humor, and unfolds in a bright and lively fashion.
4. How To Train Your Dragon 2
It's easy for sequels to rehash the same old ideas of their predecessors. Some filmmakers do this on purpose so they don't mess with their winning formula, while others do it by accident.
How To Train Your Dragon 2 is the perfect example of how to evolve and build upon an original's success, while at the same time reminding everyone why they fell in love with the franchise in the first place. There's a grandiose scope and ambition to How To Train Your Dragon 2 that is thrilling, fun, and it even has room left over for plenty of heart and depth too.
And rather than being worried about How To Train Your Dragon 3 matching it, I'm genuinely excited to see where the story goes.
3. Madagascar 3
Probably the most surprising inclusion on my list, especially since it's so high – but Madagascar 3 is in the Top 3 for a good reason … it's an awful lot of fun to watch.
While Madagascar and Madagascar: Escape 2 Africa both grossed impressive sums, but were still only met with mixed reviews, Madagascar 3: Europe's Most Wanted was a critical and financial success. That's because it unfolds at a break-neck speed and never relents as the group of characters travel around Europe and get caught up in all kind of scrapes. It's bright, funny, but most of all, it's smart, while it's also infinitely better than its predecessors, and most other animated sequels, too.
2. Toy Story 2
I think we all knew that Toy Story 2 was going to be right up there, didn't we? Buzz and Woody, and the rest of Andy's toys, gather back together, and in the process we learn more about the characters, while at the same time just enjoy spending time with them again.
Sure, Woody's main plot is a bit overly schmaltzy. But Buzz, Hamm, Rex, Slinky and Mr. Potato Head's adventure trying to find everyone's favorite Sheriff is still up there with some of the funniest stuff Pixar has ever done. Plus, the introduction of Jessie, Barbie and Zurg injects a new spirit and zeal to the proceedings, while, as Pixar tends to do, it's just as emotional as it is funny. It's a near-perfect sequel. Which is why there's really only one other follow-up that could top it …
1. Toy Story 3
Just when you thought there wasn't anywhere left for the Toy Story franchise to go, they returned with the most impressive and finest installment, not just of the series, but of Pixar's entire oeuvre.
With Toy Story 3, Pixar somehow managed to play and toy with our emotions, all against the backdrop of a 15-year epic that audiences can't help but connect with. Seriously, this group of characters is like family to pretty much every one of us. It's slick and lusciously animated, takes its plot to lengths that no animated feature had ever dared go before, and it ends in a teary, emotional but satisfying manner. All in all, it's easily one of the best films of the last 25 years, and proof that Toy Story really is the best movie trilogy of all time. Easily.
This poll is no longer available.
Your Daily Blend of Entertainment News
Thank you for signing up to CinemaBlend. You will receive a verification email shortly.
There was a problem. Please refresh the page and try again.