The 10 Best Music Biopics, Ranked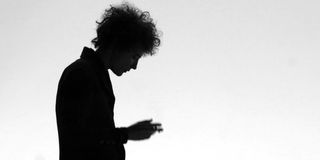 Trying to sum up the life of a musician in the short space of one film is tricky.
Not only must they be popular enough to warrant a whole cinematic adventure to themselves, but it can't wander into the superficial or just present us with information that we could have easily gathered with a cursory glance at Google.
There are other issues. The biopic also can't be a celebration of the musician's heroics, and it needs to present him or her (or them, in the case of a group) in a relatable and truly human manner. As you can probably tell from this checklist, over the years, many biopics have failed to adhere to these prerequisites. But those that do flourish often give us a riveting insight into our artists' lives. It remains to be seen which category Straight Outta Compton will fall into. So far, it is resonating with large audiences. So, to celebrate its release, let's countdown the 10 Best Music Biopics, and hope that the N.W.A. tale can match up to them in time.
10. 24 Hour Party People
A genuine God to the good people of Manchester, Tony Wilson might not have been a musician, but he single-handedly created the most important record label in the history of the Northern city. And in the process, he brought a national (and eventually global) spotlight upon bands like Joy Division, New Order, Happy Mondays and A Certain Ratio.
Directed by the relentless Michael Winterbottom, and elevated by the achingly human writing of Frank Cottrell Boyce, the film brazenly admits that it's a combination of rumors, real events, and urban legends, most of which is presented directly to camera by Steve Coogan's fourth wall breaking Wilson. Witty, enlightening, and proudly unconventional, 24 Hour Party People moves at a break neck speed from the early 70s to the late 80s without breaking sweat, and is packed to the brim with sublimely engrossing characters that you can't help but be as equally impressed and disgusted by.
9. Love & Mercy
Despite only hitting cinemas earlier this summer, Love & Mercy is a worthy addition to any definitive music biopics list. Unlike others of the genre, Love & Mercy doesn't have to stretch to try and find an impressive story for its subject, as it wonderfully shows us the ups and downs of Brian Wilson's life as he creates Pet Sounds, and then slowly breaks down mentally.
Director Bill Pohlad and writers Michael Alan Lerner and Oren Moverman present Wilson in an honest and unflattering light, while at the same time making him relatable and human. Wilson's story was ripe for cinema, and while you'll spend most of the film wondering if what's being presented is actually true, a quick hour or so of research after will prove that it was. Thanks to Paul Dano and John Cusack's sensational dual performances as Brian Wilson, the painstaking recreation of his studio recording methods and glimpse into his working process, as well as Pohlad's ambitious and rewarding third act as the stories intertwine, Love & Mercy is able to eclipse its musician-biopic peers.
8. Superstar: The Karen Carpenter Story
You'll either have been wholly riveted by the production and story behind Superstar: The Karen Carpenter Story since you first heard about the 1987 biopic, or you won't know a single thing about it. That's because Todd Haynes' film was banned from circulation in 1990 after the director lost a copyright lawsuit that was filed by Richard Carpenter, the brother and collaborator of the titular star. Superstar tells the story of the last 17 years of Karen Carpenter's life, but uses Barbie dolls instead of actors. Admit it, if you've not seen the film, you're now immediately intrigued.
Superstar: The Karen Carpenter Story is a peculiar but nevertheless truly affecting film, which uses its gimmicky approach to make its viewers comfortable before then hammering home the grim realities of Carpenter's descent and death in a riveting fashion. It's odd, but that's partly why it needs to be on this list.
7. Ray
Released during a period when Hollywood was going out of its way to find popular musicians to prop up on the big screen without any regard for whether they actually had a story worthy of being told, Ray Charles' rags-to-riches story perfectly translates to cinema. And while, admittedly, it does suffer from a rather hammy screenplay (at times), Ray is well and truly elevated by one of the great performances of the last 15 years by Jamie Foxx.
Foxx somehow manages to ooze the charisma of Charles, and seamlessly brings the pop star to life in a vivid and meticulous fashion. Because of his efforts, Foxx won the Best Actor Academy Award, as well as picking up the Golden Globe, BAFTA, Screen Actors Guild, and Critics' Choice awards too. A feat that was so remarkable, at that point, he was only the second time that an actor had won all five of these awards for the same portrayal.
6. Sid & Nancy
A dirty, grungy love story, Sid & Nancy tells the tale of Sid Vicious and Nancy Spungen's destructive relationship, which ended with the death of 20-year-old Spungen due to a stab wound to the abdomen. Vicious later perished in February 1979 from a heroin overdose after being charged with her murder.
A financial failure upon its release, Alex Cox's retelling of Sid & Nancy's stricken love was still met with overwhelmingly positive reviews. Proudly creepy and disgusting, the biopic was described by Roger Ebert as "punk rock's Romeo and Juliet," while it is passionate, poignant, and visceral, and it's Gary Oldman's first, great performance. Immediately disputed by Sex Pistols frontman John Lydon upon its release, and savaged by the singer in his autobiography, this dispute has only helped to underline its status as a cult classic.
5. 8 Mile
Arguably not a biopic, as Eminem's Jimmy 'B-Rabbit' Smith, Jr. is a fictional character, 8 Mile still deserves it place on any biopic list for providing us with genuine insight into the rap-battle scene in Detroit through the prism of the rapper's early musical exploits in the city. A pop culture phenomenon – thanks in part to its adjoining single "Lose Yourself" -- 8 Mile easily managed to recoup its $41 million budget and ultimately amassed $242.8 million at the box office.
While 8 Mile possesses rather familiar plot points, it is elevated by a combination of its unique world, a sturdy rhythm and pace - which is injected into it by director Curtis Hanson - and Eminem's honest and passionate performance, all of which make up for its dramatic shortcomings. 8 Mile's main positive, though, is that it remains grounded, and rather than jumping to showing Rabbit as a successful millionaire musician, it instead tells the intimate tale of him simply moving one step up the ladder and finding a smidge of happiness from his natural-born talents.
4. Control
It's sometimes easy to forget that icons were once human beings, too. Since his death at the age of 23, Ian Curtis is one of those musicians whose status has grown to such an extent that he's become mythical. Control re-addresses this balance, and thanks to the fact that director Anton Corbijn worked closely with Joy Division through their ascent, there is an aching tenderness and relatability to the film that you can't help but be caught up in.
All of which is chicly, and effortlessly, brought to the screen by Sam Riley, who manages to portray a convincing Curtis in a vividly human fashion while also showcasing a rock star presence. Corbijin and writer Matt Greenhalgh pull no punches, presenting Curtis as a flawed and depressed genius, but they also make sure to bring light moments to the fore when need be. Lusciously shot in black and white, Control is poetically evocative, and a must see.
3. I'm Not There
A film that is proudly unconventional, but always remains focused, powerful, and illuminating, I'm Not There is a combination of the talents of Love & Mercy's Oren Moverman and Superstar: The Karen Carpenter Story's Todd Haynes, who wrote and directed it, respectively. Six actors – Christian Bale, Cate Blanchett, Marcus Carl Franklin, Richard Gere, Heath Ledger, and Ben Whishaw -- portray Bob Dylan at different stages in his life, reflecting his various public personas in increasingly ornate fashion.
Rather than wilting under this avalanche of narrative, though, Haynes weaves them together perfectly, intercutting the tales at the right times, while he makes them so sumptuously unique that you're always a little disappointed to leave them for another plot. It also helps that each of the different facets of the film were perfectly cast, with Blanchett providing a chameleon-like portrayal. And even though non-Dylan fans will probably feeling infuriatingly lost, it's a must for anyone with even a passing interest in the icon.
2. A Hard Day's Night
Is it a biopic? Probably not. But it's damn close enough, and you get to see The Beatles in all their rambunctious glory. A Hard Day's Night starts with John, Ringo, and George pelting through a train station being pursued by dozens upon dozens of screaming girls. It's an early sign of intent from director Richard Lester, who decides to embrace the absurdity and craziness of the band's life and exploits during the height of Beatlemania, while at the same time briefly flirting with the weightier subject of the emergence of youth culture, and how the old guard didn't like it.
That's not to say that A Hard Day's Night is serious in any fashion. In fact it's gloriously rebellious and immature, at the same time providing us with an insight into the group's talent and how they lived their day-to-day lives during this period. It also possesses the greatest final line in the history of cinema. Directors probably don't attempt Beatles biopics because they'll never get as close as this movie got to the real thing.
1. Amadeus
Who knew that Mozart was such a turd? Like 24 Hour Party People, and pretty much every other film on this list, Amadeus brings to life the urban legends regarding Mozart's life, skills and death -- warts and all. Amadeus' genius is that it doesn't make Wolfgang Amadeus Mozat (Tom Hulce) the main character, instead showcasing how his devilish talent ended up debilitating his rival, Antonio Salieri (F. Murray Abraham).
Milos Forman somehow manages to make his lengthy, grandiose epic flash by in a breeze. Its 18th century period is evoked in a luscious, vivid and pulsating manner, and there's an MTV style zip to proceedings that means you're never even contemplating tedium. There's still also an intimacy and vulnerability to Amadeus' storytelling and characters that leaves you tense, moved and engaged. A monumental feat of movie-making, and it deserved every single one of its eight Oscars.
Your Daily Blend of Entertainment News