10 Exciting SXSW Movies You're Going To Be Hearing A Ton About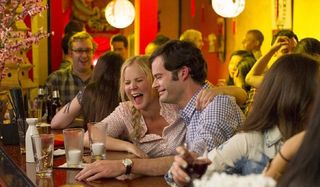 We are now only a little over a month away from the start of the annual SXSW Film Festival in Austin, and judging from the list of features that will be both premiering and screening, this year's event should wind up being a great one. There are some fantastic filmmakers and performers bringing their latest works to this year's festivities, and it should make a great preview of what's to come in the rest of 2015. But amongst all of the titles, which ones are the big standouts?
You can see the entire features lineup on the SXSW homepage, but below and on the next few pages we've singled out the 10 big films that you will likely be hearing a lot about as the festival gets going. Check out the list, and be sure to stay tuned for over coverage once the event starts!
Trainwreck
By the time that SXSW rolls around next month, Judd Apatow's latest film, Trainwreck, still won't be finished, but that's not stopping the director from debuting the movie at the Austin-based festival. The film very well may be the breakout role for star Amy Schumer (who also wrote the screenplay), but she is also surrounded by a fantastic and diverse cast that includes Bill Hader, Brie Larson, Colin Quinn, Vanessa Bayer, Tilda Swinton, Lebron James, and John Cena. Last year, Nicholas Stoller's Neighbors was the unfinished R-rated comedy to steal headlines, and in 2015 Trainwreck hopes to take that title.
Ex Machina
Most of the titles on this list are those that caught our eye thanks to their interesting premise and/or the people involved making it, but Alex Garland's Ex Machina is a film that we've already seen a trailer for, and we're already completely sold. Footage suggests that the 28 Days Later writer has some very interesting visual panache in his aesthetic, and he's working with some truly wonderful-sounding science-fiction material – which finds its protagonist undergoing a Turing Test with a genius inventor's new findings in the world of artificial intelligence. Having brilliant actors like Oscar Isaac and Domhnall Gleeson leading the show is just icing on the cake.
Spy
Thanks to the recently announced cast for the reboot of Ghostbusters, we've been talking a lot recently about the collaboration between director Paul Feig and Melissa McCarthy. In addition to working together on the upcoming blockbuster, the filmmaker directed the comedienne to an Oscar nomination with 2011's Bridesmaids and found huge success with 2013's The Heat. Their latest collaboration, however, is the new action comedy Spy, which also features Jude Law, Jason Statham and Rose Byrne. Will it be a sign of what we can expect from the new Ghostbusters? We'll find out next month!
Lost River
In the past few years, Ryan Gosling has demonstrated immense talent as a performer, earning high critical marks for everything from Drive to The Ides of March to Crazy Stupid Love, but at this year's SXSW he will be showing off his skills as a director. Lost River made its world premiere at the Cannes Film Festival, garnering mostly mixed reactions, but a lot of time has passed since then and now the movie is ready to make its way Stateside with a premiere in Austin. Gosling reportedly takes a good deal of inspiration from his friend and collaborator Nicolas Winding Refn in his style, and we're interested to see what he can do with a bit of fantasy storytelling and a stellar cast that features Christina Hendricks, Saoirse Ronan, Matt Smith, and Eva Mendes.
Steve Jobs: The Man In The Machine
Both Steve Jobs and documentarian Alex Gibney have been making a lot of headlines recently. The former is the subject of a new Aaron Sorkin-scripted biopic, while the latter has been at the center of a lot of controversy thanks to the Sundance premiere of his new doc Going Clear: Scientology and the Prison of Belief. At SXSW next month, however, the two men will be linked together through a screening of Steve Jobs: The Man in the Machine. The festival description promises that the movie "re-examines his legacy and our relationship with the computer," which sounds like a fascinating premise in the hands of a great filmmaker like Gibney.
Get Hard
It's not uncommon for a studio to give certain movies a festival premiere just a week or two before its theatrical release in order to help stir up buzz, and it seems that's exactly what the folks at Warner Bros. are doing with the new Kevin Hart-Will Ferrell comedy Get Hard. Trailers for the movie have been hilarious – featuring a plot that finds Hart's character being hired by Ferrell to get him ready for an extended stay in prison – and WB is likely hoping that multiple positive premiere reviews can turn the movie into a hit when it comes out on March 27th.
Manglehorn
Director David Gordon Green has formed a close relationship with the SXSW Film Festival over the last few years, having premiered both Prince Avalanche and Joe during the Austin event in 2013 and 2014, and this year will mark his third year in a row with a new entry for attendees. This time around he has paired with the legendary Al Pacino for Manglehorn, and together they're telling the story of a reclusive small town locksmith who finally begins a new relationship with a woman after many years of mourning his true love. There could be some great, dramatic stuff here.
The Final Girls
There's something about the atmosphere and energy at the SXSW Film Festival that seems to give horror movies an extra bit of pop – and in this year's line-up The Final Girls hopes to be a beneficiary of that bump. In case you couldn't tell by the title, there's more than a little meta quality featured in the Todd Strauss-Schulson-directed scarefest, as it actually involves a group of friends who actually find themselves sucked into a 1980s horror flick – one that starred the lead teen's mother. It's a fun premise that, if well executed, could be a real blast, and it's definitely one you should keep on your radar.
The Overnight
There are a lot of big comedies that will be showing their stuff at this year's SXSW, but to give some attention to one of the smaller films we have The Overnight, which will see the fantastic grouping of Adam Scott, Jason Schwarzman and Taylor Schilling. What sounds like an interesting story of escalation from filmmaker Patrick Brice, the film centers on a family that has just moved to Los Angeles and sets up an evening "playdate" with a couple of parents and child they meet in the park. After the kids go to bed, however, the night winds up having "unexpected outcomes" for all of them.
THE BOY
Creepy children are certainly a staple of the horror movie genre, but while most movies keep them as side characters or - at worst - props, that's doesn't appear to be the case with Craig Macneill's SXSW premiere THE BOY. As described by the festival, the film follows a nine-year-old sociopath as he begins to harbor a "growing fascination with death." Not only is that a chill-inducing elevator pitch, but the movie also has a rather fantastic cast that includes David Morse, Rainn Wilson, and Mike Vogel. This will be the world premiere of the film, and we are very curious as to how it will come together.
Your Daily Blend of Entertainment News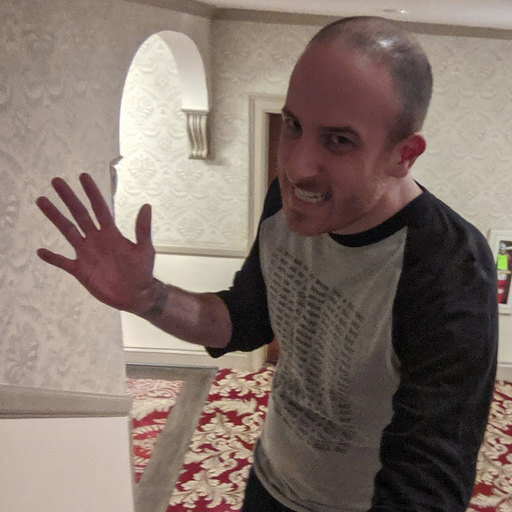 Assistant Managing Editor
NJ native who calls LA home and lives in a Dreamatorium. A decade-plus CinemaBlend veteran who is endlessly enthusiastic about the career he's dreamt of since seventh grade.