10 Famous Actors Who Never Should Have Been In Superhero Movies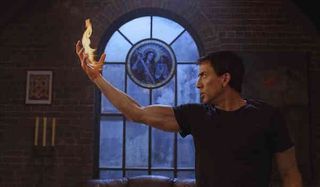 Most comic book/superhero movies are adaptations of preexisting source material, which means that it's especially important to find the right actor to breathe life into these characters. Occasionally the studios find someone who plays a near-perfect version of the lead characters, like Robert Downey Jr. as Iron Man or Christopher Reeve as Superman. Then there are those at the opposite end of the spectrum, actors who, although successful, gave the audience a terrible version of the hero, villain, or supporting player either due to a bad script or just going in the wrong direction with the character.
These bad performances can be found not just in the modern era of comic book movies, but in decades past. While all the actors on this list have enjoyed success with their film careers, their respective superhero movies are not indicative of their talents, resulting in mediocre, campy, or just straight up horrible performances. These are the movie stars who should have stayed away from superhero films.
Richard Pryor, Superman III
Richard Pryor is one of the greatest comedians of all time, but his performance as Gus Gorman in Superman III was not one of his best moments. As the bumbling computer programmer (a skill that he learned in just days?!), his only purpose was to serve as unnecessary comic relief while Superman battled the film's subpar villains. Just because an actor/performer is talented and has impressed people doesn't mean that they'll be a good fit for every project. Pryor's shenanigans didn't add anything substantial to the story, and while this doesn't dent his impressive career, it did leave a blemish on the Superman film series.
George Clooney, Batman & Robin
Batman & Robin was the straw that broke the Bat's back, and George Clooney was at the forefront playing Gotham City's not-so-Dark Knight. When Val Kilmer decided not to reprise his Bruce Wayne role after Batman Forever, Clooney was brought in as his successor. However, like the nearly all the other actors, his performance was negatively received, and one critic called him the George Lazenby of the Batman series, referring to the short-tenured James Bond. Nearly 20 years later, Clooney is still apologizing for the film, Bat-nipples and all. Still, we owe him and the rest of the cast and crew a degree of gratitude. After all, if Batman & Robin hadn't flopped, we would have never gotten Christopher Nolan's Dark Knight trilogy.
Tommy Lee Jones, Batman Forever
Rather than let Billy Dee Williams become Two-Face as originally planned, Tommy Lee Jones was hired as the replacement for Batman Forever. Other than his face being scarred, the bizarre clothing, and the coin flipping, this version of the duality-obsessed criminal didn't resemble his comic book counterpart so much as a kooky, Joker knock-off who, by the way, didn't even follow the rules of his own coin flipping. Every time he showed his gruesome half-face on screen, he was hamming it up to unbearable levels, and MTV Best Villain nomination aside, he's among the worst on-screen adaptations of a Batman rogue. It also doesn't help matters that Jones was mean to his villainous costar, Jim Carrey.
The 2003 Daredevil movie turned to Colin Farrell, then known from American Outlaws and Minority Report, to play Daredevil's arch-nemesis Bullseye. Unfortunately, this version of the comic book villain missed the mark by letting Farrell go way overboard with performance. Nearly every time you see him, it's bad one-liners and dialogue you couldn't help but groan at. The badass assassin from the comics became a walking joke draped in an alligator skin trench coat. Luckily for Farrell, his career wasn't tainted by the film, but the Bullseye we're possibly getting next year in Netflix's Daredevil Season 2 can only be an improvement. Maybe giving Farrell's Bullseye the costume he asked for would have helped, but probably not.
Nicolas Cage, Ghost Rider
It's been debated by intellectuals across the world whether Nicolas Cage is a great or terrible actor (thank you, Community). However, most of us can agree that Johnny Blaze in Ghost Rider was not one of his finest performances. Even when his skull lit up in flames, there was nothing remotely scary about Cage's Ghost Rider, and every line sounded more funny than serious. You can almost feel Cage's crazy leaking through rather than ever feeling he was a real superhero. Despite the negative reviews (which included a Razzie Award for Cage), Sony decided to bring him back again for 2012's Ghost Rider: Spirit of Vengeance, but now that Marvel has the Ghost Rider rights back, we won't have to worry about him returning for a threequel.
Jamie Foxx, The Amazing Spider-Man 2
Electro is one of Spider-Man's most powerful adversaries, but as The Amazing Spider-Man 2's main antagonist, there was nothing electrifying about Jamie Foxx's version. Max Dillion starts off as a copy of Riddler from Batman Forever, i.e. being obsessed with the movie's protagonist. Right away it's obvious acting like a nerd doesn't come natural to Foxx. Eventually we get the origin story, and right on schedule, he gets unnecessarily angry at his former idol. Although Electro's powers were visually amazing, Foxx's villainous persona was dull and barely reminiscent of what the character is like in the comics. Maybe if Max's personality had been tailored to fit Foxx's talents, things would have worked out better, but the end result was this Electro shorting out.
John Travolta, The Punisher
Although may fans enjoy Thomas Jane's performance as Frank Castle, The Punisher itself garnered mixed-to-negative reviews over the years, and John Travolta's Howard Saint didn't help things. Like several of the other mentions on this list, Travolta hams it up in every scene he's in, and his over-the-top Saint feels out of place in a movie that's supposed to be dark and gritty, a.k.a. what the Punisher is all about. Despite being the main crime boss who ignites Frank's mission of vengeance, Saint feels more like a stereotypical evildoer from a time long past. Maybe if he had infused the role with a little Vincent Vega it might have turned out better.
Mickey Rourke, Iron Man 2
Ranking high on Marvel's list of less-than-stellar villains is Ivan Vanko, a.k.a. Whiplash, played by Mickey Rourke in Iron Man 2. Unlike Jeff Bridges' Obadiah Stane in the first movie, there was nothing remotely fun about this Tony Stark adversary. Even ignoring that hilariously bad Russian accent, Vanko was barely fleshed out as a character, resulting in a one-dimensional bad guy wielding a pair of electric whips. If Rourke is to be believed, Vanko not being fully developed stems from several of his scenes being cut, but even so, the end result was a poor enemy for Iron Man. Evidently Rourke agrees, because he now holds eternal hatred towards Marvel for how they wronged him.
Halle Berry, Catwoman
If you're reading this list, you probably know that 2004's Catwoman is arguably the biggest train wreck of a superhero movie of all time, not to mention just a horrible movie in general. While Halle Berry starred as Marvel hero Storm for four X-Men movies, her experience with DC was a disaster in every sense of the word. Berry has given many great performances in movies and TV, but this film gave her nothing interesting to work with, and fans got a cringeworthy hero wearing a "sexy" costume that was anything but. Frankly, if Berry had just done a little research and found out that this Catwoman barely had anything to do with the feline-obsessed Batman villain, she would be without this blemish on her resume, and a Razzie Award.
Seth Rogen, The Green Hornet
It was already a bad sign when The Green Hornet moved away from his pulp roots and turned into a modern-day comedy, but having Seth Rogen play lead hero Britt Reid took the project further down the rabbit hole. Rogen has made his mark as a comedic performer, but The Green Hornet was not the best way to show off his funny chops. Aside from his rich background, nothing about the movie's Britt Reid resembled the original character. Instead, he was turned into a goofball wannabe crimefighter with various amusing personality quirks, which may be a good character for Rogen to play in general, but it's not who the Green Hornet is. Heck, even though Kato is the one with the badass fighting moves, at least the original Green Hornet contributed productively to their crimefighting. Aside from the money, the same can't be said for Rogen's version of the character.
Your Daily Blend of Entertainment News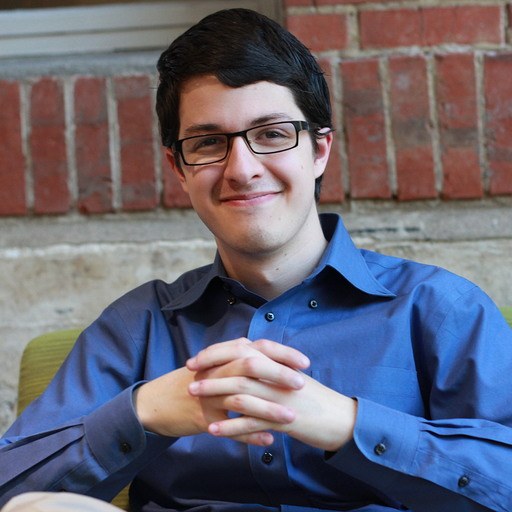 Connoisseur of Marvel, DC, Star Wars, John Wick, MonsterVerse and Doctor Who lore. He's aware he looks like Harry Potter and Clark Kent.