Daredevil Season 2: Whose Side Is The Punisher On?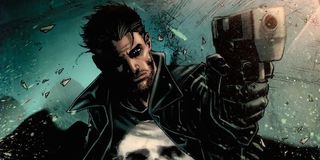 When Fury and The Walking Dead star Jon Bernthal was cast earlier this month as Frank Castle (a.k.a. The Punisher) for Daredevil Season 2, it didn't take much brainpower to deduce that the titular hero and Marvel's notorious anti-hero would be clashing come next year. Punisher will be delivering his own brand of justice to Hell's Kitchen, and his appearance will bring "dramatic changes to the world of Matt Murdock." It's guaranteed that the Man Without Fear will disapprove of the new arrival's crimefighting methods, and now it's being hinted that Daredevil's Punisher might be the lead antagonist for the show's sophomore season.
According to Nerdist, Daredevil Season 2 is being referred to by new co-showrunner Marco Ramirez as "Daredevil vs. Punisher." While not stated outright, this makes it sound like Punisher may be the lead big bad for Season 2, or at minimum the driving conflict. That could explain the bullet holes in the show's updated logo.
Comic book fans shouldn't be surprised by this, considering how often Daredevil and Punisher have fought each other in the comics. During Season 1, Matt struggled with upholding his no-kill rule, but aside from his encounter with Nobu, he was able to stick to his principles. Frank, on the other hand, has no problem brutally murdering criminals, which is why he doesn't get along with most of the other Marvel superheroes.
Keep in mind that just because Daredevil and Punisher will be frequently battling each other doesn't mean that the latter will be the only villain causing trouble. Bullseye is expected to also show up, and often competes with Wilson Fisk in the comics for the title of Daredevil's arch-nemesis. Whereas Punisher only kills those whom he deems guilty, Bullseye is an assassin-for-hire who will kill anybody for the right price. You might not agree with Frank Castle's decisions, but at least he's not going out of his way to harm innocents. We may also see Fisk, a.k.a. The Kingpin, return despite ending the season on a bad note.
While one shouldn't get their hopes up for ever seeing Matt and Frank grab some beers and shoot pool after a night of fighting crime, it's possible that near the end of the season, the two will be forced to work with each other to defeat an even worse foe, whether that's Bullseye, an escaped Kingpin or someone else. Leaked audition videos also revealed that Daredevil's longtime love interest Elektra will be appearing in Season 2, though any potential feud between her and Matt won't be as malicious as his dealings with Punisher.
Daredevil Season 2 will air on Netflix sometime in 2016.
Your Daily Blend of Entertainment News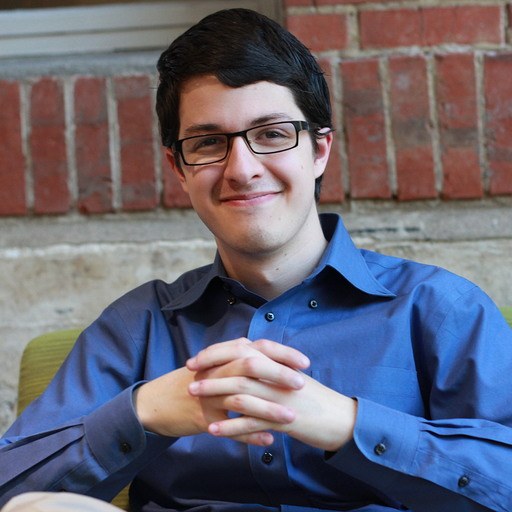 Connoisseur of Marvel, DC, Star Wars, John Wick, MonsterVerse and Doctor Who lore. He's aware he looks like Harry Potter and Clark Kent.