10 Terrifying Movie Haunted Houses We'd Never Spend The Night In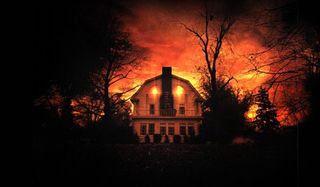 Haunted houses are a true staple of the horror genre. The setup of having a group of characters gather together in a place where evil presides and get picked off one by one is a real classic, and one that filmmakers and storytellers have been molding and crafting in unique ways for decades and decades. Cinema history is full of these terrifying locales, and now we're celebrating some of the best of the best.
Writer/director Guillermo del Toro will be unleashing his own vision of the gothic haunted house story this weekend with the release of Crimson Peak, and it's inspired us to look back at the history of the subgenre and highlight some of the most creative and horrific that we've seen in decades past. Read on… if you dare!
Evil Dead/Evil Dead II
The cabin in Sam Raimi's Evil Dead and Evil Dead II wasn't built for nefarious purposes. It's just a cabin in the woods. Unfortunately, Professor Knowby had to read from the Necronomicon Ex-Mortis in the basement of the building and unleash a terrible evil that wound up infecting pretty much the entire forest around the remote location. As a result, the whole place is insanely terrifying, and not only do people get possessed and killed, but even inanimate objects and plant life get a fill-up on malevolence and lash out. This is a dangerous, dangerous place… and we really hope that it somehow winds up returning in the upcoming Ash vs. The Evil Dead series.
Beetlejuice
As far as ghost hauntings go, the truth is that you could do a lot worse than the spirits of Adam and Barbara Maitland. They're good people, and they understandably don't want anybody living in their house while they're still hanging around – dead or no. These facts alone don't really qualify Tim Burton's Beetlejuice for this list, but the fact that they turn to the eponymous bio-exorcist in order to try and solve their problem is what winds up qualifying the home as a destination to avoid. It's cool to float around the dinner table singing "Day-O," but the fun and games really stop when the sandworms start showing up.
The Old Dark House
As far as old, classic haunted house movies go, they don't come much older or more classic than James Whale's The Old Dark House. Released in 1932, it stands as one of the earliest films of the horror subgenre, and its titular location is definitely a place that anyone is going to want to stay away from. It's bad enough that you have to deal with the hosts – the grim Horace and the religious nut Rebecca – but then there's the fire-loving, psychotic Saul who is just waiting to be released so that he can burn the whole place to the ground.
The Shining
Ah, the Overlook Hotel – not only one of cinema's great haunted houses, but also one of the most iconic locations in the history of the medium. From its weird carpet patterns, to those crazy events in Room 237, to those creepy bits of advice from that old bartender in the ballroom, locations don't come more malevolent than what's seen in Stanley Kubrick's The Shining, and it's hard not to be in awe of its majesty. There are few films in history that operate quite so intricately and beautifully, and the film's genius director really does a breathtaking job of turning the ordinary looking building into a place of living, breathing evil.
The Haunting
As a guy, I would certainly be hesitant to spend a night in Hill House from Robert Wise's The Haunting, but I would be especially reticent if I were a lady. After all, the first four women who took up residence there wound up dying horrific deaths from terrible accidents. Between that history, all of the sharp cries, banging on the walls, and the creepy messages presumably left by the dead former tenants, this is far from an ideal place to ever call home.
Thir13en Ghosts
Steve Beck's Thir13en Ghosts from 2001 is the only remake you'll be finding on this list, and while it's not exactly a good movie (lacking in any real substantial scares or interesting characters), there is a lot of credit due for the production design and creation of ghost hunter Cyrus Kriticos' spirit-filled home. The ever-shifting nature of the mansion is quite impressive, with the timing of the sliding glass walls doing a great job to disperse the release of the individual ghosts, separate groups, and move the plot forward. It's such an awesome haunted house that it's a shame everything else in the movie isn't up to its level.
The Amityville Horror
Stuart Rosenberg's Amityville Horror gets special mention on this list not just for presenting an especially terrifying haunted house, but also for being the only film on this list that's based on true events (if you believe those kinds of things). Despite the friendly name of the town it resides in, the residence at 112 Ocean Avenue has an awfully horrific past, with a mass murderer for a former owner, and it doesn't do a ton of great things for the family living inside it - as the Lutz family so horribly discovered. The plot of the film unfolds over a good amount of time, but I wouldn't want to spend a single night at this place.
House on Haunted Hill
When looking for quality classic horror, Vincent Price is a name that movie-lovers can always return to, and while he had his hand in many subgenres during his career, his great haunted house film is William Castle's House on Haunted Hill. The supernatural isn't super strong with this one, as is discovered as the plot unfolds, but the film certainly takes big steps in making its titular home into something out of a nightmare, and the place has no shortage of murderous villains dangerous.
The Cabin In The Woods
Are we stretching the definition of 'Haunted House' here a little bit? Perhaps a little – but we are still discussing a residence that was built for nefarious purposes and has a whole ton of creatures and beasts ready to be unleashed from beneath it, so I think that it still qualifies. The titular cabin from Drew Goddard's The Cabin in the Woods gets a whole ton of points for execution creativity, a wide variety of monsters, and the extreme danger level that exists in the place – as it ultimately proves impossible for any of the characters to really escape.
Poltergeist
Tobe Hooper's Poltergeist taught us all a very important lesson back in 1982: it's a really bad idea to build a house on top of an old Indian burial ground – especially if you're not even going to bother removing the bodies before starting construction. The Freeling family learned this all in the harshest way possible (especially because the haunting wasn't at all their fault), but the positive side of things is not only that everybody winds up surviving, but also that cinema history gained yet another amazing haunted house.
Your Daily Blend of Entertainment News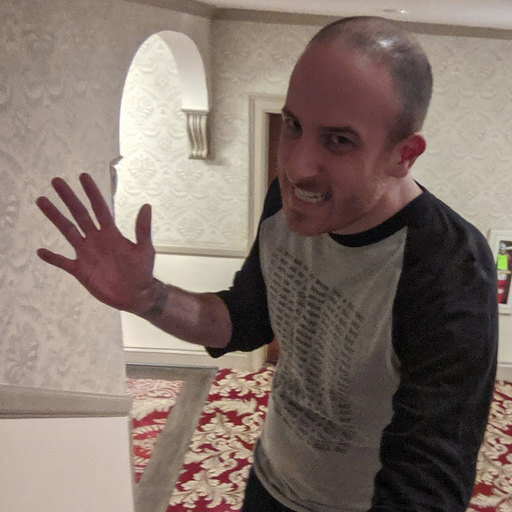 Assistant Managing Editor
NJ native who calls LA home and lives in a Dreamatorium. A decade-plus CinemaBlend veteran who is endlessly enthusiastic about the career he's dreamt of since seventh grade.