10 Troubled Productions That Wound Up Producing Great Movies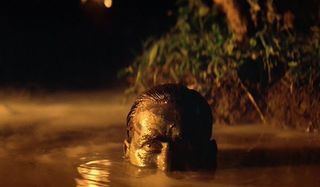 More often than not, major film productions are able to get through weeks/months of work without any major roadblocks or stumbles, but every so often we hear about certain movies that seem like magnets for trouble. Key players drop out, giant egos create delays, and personality conflicts create hostile work environments. These kinds of issues will often have a serious effect on the finished output that's sent to theaters, but there are a few instances where these troubled productions resulted in legitimate magnificence.
Inspired by the new western Jane Got A Gun - which famously lost its director on the first day of shooting, as well as a few cast members in the following weeks – we've taken a look back at cinema history to highlight some major movies that had serious problems during production but wound up with at least modestly happy endings. Some of the stories may surprise you, so read on to learn a little something!
Apocalypse Now
Francis Ford Coppola's Apocalypse Now is basically the poster child of troubled productions – to the extent that many argue the documentary about the making of the film is better than the film itself. The movie's legacy is as one of the most epic and audacious war stories ever seen in the medium, but the people who made it went through hell to get it done.
Weather was a serious issue for the filming of Apocalypse Now in Manila, as rain not only stopped shooting but also destroyed sets... but there were some pretty significant problems with the lead actors as well. For starters, Martin Sheen actually had a legitimate heart attack, and Marlon Brando arrived to set with many of his own thoughts about how Colonel Kurtz should be played, and extremely overweight (which led to some massive rewrites to the ending). It's a minor miracle that the film was ever completed, but it's also considered by many to be one of the greatest of all time.
Jaws
Fans of Steven Spielberg's Jaws are likely very familiar with the name "Bruce" in the context of the film. It's not the name of any of the actors, characters, or cast members, but rather the name given to the three different mechanical sharks used on set. But why would anyone know the name of a mechanical shark, you ask? Because the fake sea creatures were so infamously bad at working that they actually wound up making the movie better.
Issues with Bruce wound up costing the production a tremendous amount of money and time, and Jaws was also very much hampered by the natural issues of filming on the island of Martha's Vineyard, Massachusetts instead of just a sound stage. What's amazing, however, is that all of these problems wound up working in the film's favor: the less we see of the shark, the more terrifying he is, and the whole thing looks just that much more authentic because it was all shot on location. Of course, we now think of it as one of the greatest blockbusters ever made.
Ant-Man
There's a long list of movies that lost their directors shortly before the start of production, but there are very few cases where the director dropped out after nearly a decade of development. Edgar Wright first started working with Marvel Studios on Ant-Man back in 2006, and while it took a very long time for the project to get a release date, Wright continued to work on the script for the film with co-writer Joe Cornish. Unfortunately, a few months after Ant-Man was put on the calendar and a cast was assembled, Edgar Wright announced he was leaving the project due to creative differences.
With production scheduled to start in just a few weeks, Marvel Studios was left scrambling for a replacement who could take over what Wright had done and put their own spin on things. Adam McKay, Rawson Thurber and Ruben Fleischer were all rumored for the gig, but eventually the company hired Peyton Reed. The happy ending here is that Ant-Man wound up being a good deal of fun – packed with fun performances and adding a cool heist story to the comic book movie genre.
Fitzcarraldo
Werner Herzog's Fitzcarraldo is a film where a character tries to carry a 300-ton ship over a hill in Peru to a rich rubber basin, and the director felt in the making of the movie that this feat had to actually be performed by the production. This alone should give you an understanding of why things were so tremendously rough during the shooting of the film, but the reality is that was only one of the many things that went catastrophically wrong during the shoot.
You wouldn't know it watching the finished cut of the film, but Jason Robbards was originally cast to play the lead role in Fitzcarraldo, but had to drop out after filming 40% of his scenes due to a serious bout with dysentery. Werner Herzog wound up bringing in Klaus Kinski to replace him, but this wound up creating all new kinds of issues that came from the fact that Kinski had a thing about screaming at people over inconsequential subjects. The finished product that came out of all the work is a surprisingly magnificent epic, but things behind the scenes really couldn't have gone much worse.
Mad Max: Fury Road
George Miller's Mad Max: Fury Road absolutely blew our minds when it finally arrived in theaters last year… and I write "finally" because it took a hell of a lot of time. Things started getting serious with the film all the way back in 2009, but a mix of financial and weather concerns wound up leaving the movie in a purgatory-esque state for a while.
Eventually the production did finally get rolling, and George Miller brought Tom Hardy and Charlize Theron out into the desert to film his epic, but things didn't exactly go super smoothly during filming either. Because Miller wasn't working from a script, Hardy and Theron wound up getting incredibly frustrated with each other and the entire process. Of course, it all worked out rather perfectly in the end, and Hardy even went as far as to publically apologized to George Miller and gave Charlize Theron an inscribed self-portrait painting as gesture.
The Shining
Being a perfectionist can certainly be a double-edged sword – and it most definitely was for Stanley Kubrick. For while his drive to have everything just right resulted in some brilliant pieces of art, it also had the habit of pissing off the people he worked with. There are many examples of this that can be plucked out from over the course of the director's career, but The Shining is a, well, shining example.
Both Jack Nicholson and Shelley Duvall are fantastic in the legendary horror film, but part of that may have come from the fact that Stanley Kubrick drove them both kind of nuts. Nicholson, for example, got to the point where he would just throw out shooting scripts, knowing that everything was going to be changed anyway and not wanting to waste his own time. Duvall, however, actually had physical manifestations of her stress – finding her hair falling out and becoming ill. Was it all worth it? Every fan would probably say yes, but you'd probably get mixed opinions from those who worked on the production.
Twilight Zone: The Movie
Some of the entries on this list can now be laughed off because time has passed, and all of the issues seem funny in retrospect. This is not one of those cases. Tragically, the making of Twilight Zone: The Movie resulted in the death of Vic Morrow and two young child actors, Myca Dinh Le and Renee Shin-Yi Chen, during the filming of a stunt helicopter crash.
In the story that was directed by John Landis called "Time Out," Vic Morrow was filming a scene where he was supposed to carry the two children across a river – but the sequence was interrupted when an explosion went off and knocked a helicopter that was flying in the sky to the ground. The three actors were killed, and the six individuals in the chopper were injured. Twilight Zone: The Movie is a good feature over all, but it's hard not to watch it without thinking of the tragic events that occurred during shooting.
Chinatown
You'll read about a few ugly actor/director relationships in this feature, but what went down between Faye Dunaway and Roman Polanski during the making of Chinatown was downright toxic. During production, the filmmaker reportedly found the occasion to tell his female lead, "Say the fucking words. Your salary is your motivation!" and there was even a lovely moment where Dunaway – after being refused a bathroom break – wound up tossing a cup of urine in Polanski's face.
It's obviously a shame that Roman Polanski and Faye Dunaway couldn't find much common ground, because they're work together is staggeringly fantastic. Chinatown is unquestionably one of the greatest examples of the noir genre, and Robert Towne's script is quite simply one of the best ever written. That being said, who is to say that the sourness of the relationship between Dunaway and Polanski didn't wind up somehow benefiting her performance? We'll obviously never know, and instead will just look back on it all as a great film with an ugly backstory.
Groundhog Day
Between the Ghostbusters movies, Stripes, Caddyshack, collaborations between Bill Murray and Harold Ramis resulted in some of the most beloved comedies of the 1980s, but the two men were tragically saw their friendship completely fall apart during the making of 1993's Groundhog Day. The movie wound up being a critical smash hit that is now annual viewing for many cinefiles, but the reality is that is created a rift between Murray and Ramis that lasted for over a decade.
It didn't help that Bill Murray was in the midst of a divorce while making Groundhog Day, but the main source of conflict making the movie came from the opposing views the two men had on what the film should be. Murray wanted to make something more philosophical and serious, while Ramis wanted to stress the comedy aspects. The actor would call his director at all times of the night, and eventually the filmmaker got so frustrated that he just sent screenwriter Danny Rubin to talk with him and figure stuff out. The film wound up being their last collaboration, so it's a great thing that it's one of the best things both men have individually made.
Three Kings
Writer/director David O. Russell has made some tremendous features during his career, but he is also rather notorious for his on-set behavior. A perfect example of this is his fantastic 1999 film Three Kings. The filmmaker has had some rough relationships with actors in the past, but few have gotten as intense as his conflict with George Clooney during the making of the war movie.
Having been given a large budget and a good number of restrictions by the studio, David O. Russell was under a lot of pressure during the making of Three Kings, and this in combination with his improvisational directing methods led to a lot of extra-long days and disgruntled cast and crew members. George Clooney (who was simultaneously shooting E.R.) took it upon himself to be the one to stand up for everybody, and led to a lot of conflict – eventually escalating to a full-blown physical fight while shooting the end of the movie. The good news is that the two men were eventually able to become friends after the making of the film – and it probably helped that the finished result is a really great piece of work.
Your Daily Blend of Entertainment News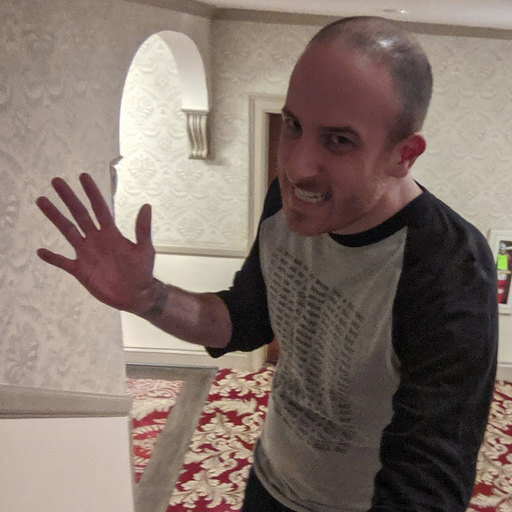 Assistant Managing Editor
NJ native who calls LA home and lives in a Dreamatorium. A decade-plus CinemaBlend veteran who is endlessly enthusiastic about the career he's dreamt of since seventh grade.