15 Movies With A Real Shot Of Winning Best Picture In 2016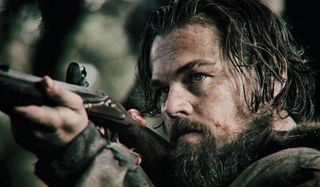 This time last month, we saw Birdman, Or The Unexpected Virtue Of Ignorance take home top honors at this year's Academy Awards; and it surprised us more than a little bit. While we here at Cinema Blend enjoy surprises, we also don't mind hedging our bets as to what will be the next big thing at Hollywood's golden honors.
We've had some time to assess the playing 2015 field a little further than our previous handicapping session, and we're glad to say we have a mix of repeats and new kids in our pool. With that in mind, let's run down the 15 movies we really think have a shot at winning Best Picture next year.
The Revenant
Obviously we're going to start the list off with a picture from recent Best Director winner, Alejandro Gonzalez Inarritu, especially considering this is his follow up to the technically impressive Birdman. Inarritu's artsy side is coming out again, as this tale of revenge in the woods has been shooting for a highly unusual look. However, the cherry on top of the Oscar sundae is the fact that multiple nominee/still not a winner Leonardo DiCaprio is starring front and center. We wouldn't be surprised if this pic takes the top honors, while scoring Leo some well-deserved gold in them thar' hills.
Release Date: 12/25/2015
Bridge Of Spies
Steven Spielberg and Tom Hanks are one of those Peanut Butter and Jelly pairings that go well together every time. Even better is when the two decide to tell a story based on true life, and Bridge Of Spies is one of those stories that proves to be in their collective wheelhouse. The story of a lawyer defending an American pilot downed behind Russian enemy lines, the Cold War historical factor does wonders for this film's Oscar chances, as history proves that it's one of the Academy's favorite subjects. Also, Hanks and Spielberg history lessons tend to fare well with voters.
Release Date: 10/16/15
Spotlight
To be nominated for an Oscar, it's not enough to just base your film on a true story. Usually, the more interesting stories make the most intriguing movies, and Thomas McCarthy's Spotlight is an interesting story to say the least. Recounting the investigative efforts of the Boston Globe into a child abuse cover-up in the Catholic Church, Spotlight has "ripped from the headlines" written all over it. It also boasts an all star cast that contains the likes of Mark Ruffalo, Rachel McAdams, and previous Best Actor nominee Michael Keaton. With Keaton's loss making some waves in the community, you can bet the Academy will be looking at this film very closely.
Release Date: Fall TBD
Steve Jobs
Before Trance landed with a thud, Danny Boyle danced with the Oscars twice as both 127 Hours and Slumdog Millionaire garnered the director some vaulable buzz. Better still, the latter picture won him a Best Picture/Best Director double play, much like Alejandro Gonzalez Inarritu did this past year. While Boyle's talents alone should put Steve Jobs on the map, the Aaron Sorkin-written screenplay and Michael Fassbender in the lead role are two very good sweeteners to the pot. Could The Academy make up for passing over The Social Network a couple of years ago? If they're willing to, this is the best chance they've got.
Release Date: 10/9/15
The Danish Girl
What happens when you team an Oscar winning director with an Oscar winning actor, and a timely story based off of both a true story and a novel? You get Tom Hooper and Eddie Redmayne reteaming to signal The Academy to keep a close watch on The Danish Girl before it's even done filming. The film tells the story of the first identifiable case of a person having gender reassignment surgery, and not only plays to Hooper's period film sensibilities, but Redmayne's transformative capabilities. Voters have proven that they love both, so The Danish Girl is one of this year's ringers.
Release Date: 11/27/15
The Walk
In 2008, The Academy awarded the Best Documentary Feature trophy to Man On A Wire, the chronicle of Philippe Petit's crossing of the Twin Towers on nothing more than a high wire. Flash forward to today, and you've got that same story being adapted by Robert Zemeckis -- still riding high from the resurgence Flight gave his career -- and starring Joseph Gordon Levitt. While Zemeckis can be a mixed-bag auteur at times, his collaboration with Gordon-Levitt on The Walk could mean big time notice this year, especially since the actor himself is poised to break out as a prestige-film wonder.
Release Date: 10/2/15
Southpaw
Normally, the Best Picture frontrunners secure prestige-friendly openings towards the end of the year, thus reminding everyone that they existed and they're practically Awards Bait for the taking. Antoine Fuqua's long-delayed boxing epic Southpaw has called its shot in the heat of the summer, though, in true underdog fashion. This move could secure enough of an audience to keep the film in people's minds for months to come, while at the same time giving it the long-game advantage it could use. Also, Jake Gyllenhaal looks like a beast, so the transformation angle helps the film's chances.
Release Date: 7/31/15
Trumbo
Bryan F'ing Cranston. Full stop, send the message, Oscar's about to get itself a wake up call as the Emmy powerhouse is starting to make more of a play for cinematic glory. And what better way to open the awards floodgates than to take a film about one of Hollywood's most historic personas, in an era that wasn't the town's proudest, but still deserves some dissection in the long run. Cranston alone will be shining the brights on this puppy, but with prevous honoree Helen Mirren, evergreen professional John Goodman, and even funnyman Louis C.K. coming along for the ride, Jay Roach shouldn't have a hard time printing those "For Your Consideration" ads.
Release Date: 11/6/15
Snowden
While Hollywood loves to see stories of the past brought to life, it also loves to see filmmakers that can take the big stories of today and put them onto the screen with due deference. While Bill Condon's The Fifth Estate tried and failed to bring the era of Wikileaks and NSA surveillance to the voters, OG political firebrand Oliver Stone is teaming with Joseph Gordon Levitt to take another crack at the timely subject of Edward Snowden's defiance against the government. The age of JGL is upon us, and between this and The Walk, there's some good nomination potential for both films, as well as a possible double nom for Gordon Levitt's acting abilities.
Release Date: 12/25/15
Me And Earl And The Dying Girl
Getting a standing ovation is hard, much less a standing ovation from the crowd at the Sundance Film Festival. Yet here we are, sticking behind our pick of Me, Earl, And The Dying Girl for Best Picture because of it. Not only that, but from the look of this film, it's the type of character driven piece about the human condition that Oscar voters love to reward time and time again. It's practically a requirement that at least one indie breakout make its way to the big show, and this is our pick for such a breakout. That, and we're really hoping we'll get to at least say "Academy Award Nominee Nick Offerman" after 2016.
Release Date: 6/12/15
The Hateful Eight
Despite the stereotypical image of Academy voters depending on a strict diet of stuffy, self-important films and nothing else, they seem to have no problem cutting loose with Quentin Tarantino flicks. The Hateful Eight will certainly be no exception, as it just screams of QT's manic energy fusing together B-movie antics with an A-list sensibility. Ask any dietitian and they'll tell you that for every plate of broccoli you wolf down for your health, a piece of chocolate is all the sweeter. Hateful Eight is that cinematic chocolate, and it looks pretty sweet from where we're sitting.
Release Date: 11/13/15
The Martian
For one brief, shining moment, we thought Gravity was going to take top honors at the 2014 Academy Awards – only to see 12 Years A Slave dash all hope with its Best Picture win. Fairs fair, and the historical picture won; no sense tearing into that subject, because at least a film of historical significance won out. However, Matt Damon and Ridley Scott's hard sci-fi epic of survival, realistic space travel, and human scientific ingenuity has not only marketability but also that quality of being a film that Oscar voters will hold up as a sign of humanity's greatness. Also, if you've read the book, you can tell just how awesome of a movie this could make when done right.
Release Date: 11/25/15
Concussion
Concussion is based on a 2009 article on GQ that focused on studies that brought to light the long-term effects of injuries sustained by players during their NFL careers. With a particular focus on the medical affliction in the title, Will Smith is making his way back into serious drama after shedding Seven Pounds off of his resume. It might sound ridiculous to think that a big star could make a film based off of a magazine article into a Best Picture winner, but if you talk to Ben Affleck, he'd probably tell you to, "Argo fuck yourself," albeit in a much nicer tone than it reads.
Release Date: 12/25/15
In The Heart Of The Sea
After a blockbuster break from his award-winning fare, Ron Howard looked poised to come back to the fold with Rush a couple of years ago. While the Golden Globes took notices, the Academy Awards were less enthused about the racing picture. Still, In The Heart Of The Sea seems to be the payoff to Rush's warm up, with Chris Hemsworth at the center of another Howard picture. Between the epic sea action, reminiscent of previous nominee Master And Commander: Far Side Of The World, and the star power of Hemsworth in another dramatic turn, the release bump may have been a great idea for this ship to sail proudly into the golden port.
Release Date: 12/11/15
Everest
With Into The Wild making waves on the awards circuit a couple of years ago, author Jon Krakauer became an author that Hollywood took notice of. With his memoir of Mount Everest, Into Thin Air, serving as the basis for this picture's genesis, there stands a good chance that Everest could reach the summit and plant its flag on the Academy. With a mixed cast of past nominees, fresh faces, and seasoned veterans; Everest is sure to pull a lot of award committee focus.
Release Date: 9/18/15
Your Daily Blend of Entertainment News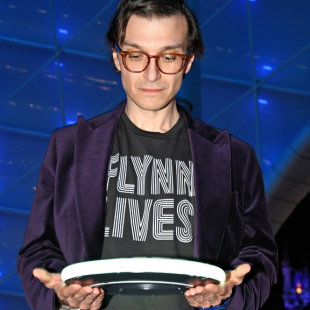 Senior Movies Contributor
CinemaBlend's James Bond (expert). Also versed in Large Scale Aggressors, time travel, and Guillermo del Toro. He fights for The User.