5 Great Movies To Watch Before Netflix Gets Rid Of Them On November 1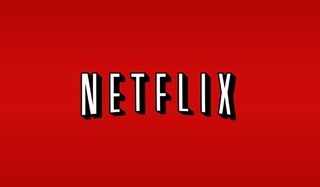 There are many upsides and downsides to the growing world of streaming movies, but easily one of the most frustrating is the lack of permanence that exists in the system. There are thousands of great movies available to watch, but because of the way contracts are structured they can be online one day and gone the next. Case in point: Netflix is losing a ton of great titles as soon as the calendar switches from October to November.
The blog Now Streaming has compiled a list of all movies and shows that will be getting removed from Netflix on November 1st. A good number of the titles are things that adult cinefiles probably don't care too much about, such as various Barney, Bob The Builder, and Thomas & Friends movies, but there are some bonafide classics and Oscar winners that will no longer be available to subscribers. The idea of trying to watch all of them before they go is just a tad impossible, there are only two and a half days in this month, but if you can make time for five films, we would recommend these:
Serenity
Thanks to the trailer for The Avengers: Age of Ultron and the Marvel announcements this past week, we've been talking about Joss Whedon quite a bit recently, so what better way to cap off the buzz than to watch his first directorial effort? Serenity is both an incredibly fun space adventure, and I loving gift from the writer/director to his fans. Plus, if you're still jonesing for more Whedon after you finish watching, you can catch Firefly, Buffy The Vampire Slayer, Angel, Dollhouse, Much Ado About Nothing and The Avengers on Netflix too.
American Psycho
There is no better time of the year to watch horror movies than right now, so why not watch one of the best titles of the last 15 years? Starring a pre-Batman Christian Bale, American Psycho is equal parts terrifying and satirical, switching back and forth between scenes of blood and gore and opulent yuppie culture. It was long thought the source material, authored by Bret Easton Ellis, was far too disturbing and over-the-top to ever be adapted, but writer/director Mary Harron did a stellar job toning it down while still getting the point across.
Butch Cassidy and the Sundance Kid
Paul Newman. Robert Redford. Do you honestly need more convincing than that? Butch Cassidy and the Sundance Kid is a classic for a reason, and it has remained endlessly rewatchable for any audience of any generation. It mixes badass western action with touches of comedic/romantic fun, and it's a blast. Even if you've seen it 1,000 times before, its disappearance from Netflix is a perfect excuse for viewinging #1,001, and you'd be a fool not to take advantage of it. It's Newman and Redford!
Apocalypse Now
Okay, so Apocalypse Now might require a bit of a time commitment, and I'm sure many of you are going to spend at least one of the next few nights going out to costume parties/trick 'r treating instead of watching movies – but Francis Ford Coppola's war epic is always worth the watch. It's not quite a horror film (despite a few whisperings of the word "horror" towards the end), but it definitely has the dark and scary vibe that audiences dig this season. Plus, it opens up all kinds of conversations about the horrors that the production faced during filming. It's perfect.
Broadcast News
James L. Brooks' Broadcast News had the unfortunate luck of coming out in the same year as films like The Last Emperor, Wall Street and Moonstruck, which prevented it from winning any of the seven Oscars it was nominated for – but don't let that undercut just how brilliant this movie is. Both funny and heart-wrenchingly dramatic, the film features perhaps the best work of Holly Hunter, Albert Brooks and William Hurt, which is saying quite a lot looking at the breadth of their work. If you haven't seen it already, you need to; and if you have seen it, make time for a rewatch.
Also definitely worth checking out and disappearing from Netflix on November 1st: Footloose, Say Anything, The Good The Bad and the Ugly, and Thelma and Louise.
Your Daily Blend of Entertainment News
Assistant Managing Editor
NJ native who calls LA home and lives in a Dreamatorium. A decade-plus CinemaBlend veteran who is endlessly enthusiastic about the career he's dreamt of since seventh grade.