5 Movies From 2015 We'll Still Be Watching In 10 Years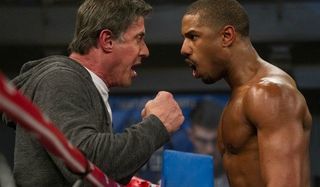 Certain movies are very popular right now. The Hunger Games series packs in crowds. Minions is a huge hit, and Jurassic World smashed box-office records. But how many films have longevity? The number decreases. How many movies from 2015 do you think we still will be talking about in 2025? Or beyond that point, even?
It was fun recently to go back and revisit the films of 2006, selecting the 10 best with the benefit of hindsight. Movies like Children of Men and The Prestige had new meanings that came with context. Looking back over the film output of 2015, these are the five movies that I believe will stand apart for years to come, and the reason I think they'll manage to do just that. Agree? Disagree? Let me know in the comments section below.
Creed
Ryan Coogler revives Sylvester Stallone's legendary Rocky franchise by passing the baton to the illegitimate son of Apollo Creed, the fierce and angry Adonis (Michael B. Jordan). By transitioning Stallone to the mentor/trainer role, Creed pays tribute to the man who fought his way into the ring, and also sets the stage for more boxing dramas, possibly continuing Creed's story.
Why it matters: Because even though Creed 2 is a rumor at this stage, the movie will be looked at as the film that gave Ryan Coogler a bigger platform for people to recognize his talents. It's also the movie that earned him a shot at directing Marvel's Black Panther. I also believe that a second Creed movie will happen, meaning this movie will have staying power for years to come.
Ex Machina
At a remote mansion, two tech geniuses debate the importance (and controversies) of artificial intelligence as one man (Domhnall Gleeson) conducts a Turing test on Ava (Alicia Vikander), a "human" robot.
Why it matters: Remarkably, Ex Machina marks the directorial debut of screenwriter Alex Garland (28 Days Later, Sunshine, Dredd). And now that he has shown us what he's capable of, I'm positive many will be dying to see what he does next. His second picture, Annihilation, is scheduled to hit theaters in 2017. In addition, Ex Machina helped further the careers of three actors who had SPECTACULAR years: Domhnall Gleeson, Alicia Vikander and Oscar Isaac. There's no question that all three will be delivering memorable performances for years to come, and we'll likely trace their arcs back to Ex Machina as we explore their careers.
Star Wars: The Force Awakens
Rey (Daisy Ridley), a lonely scavenger, is whisked off of her home planet of Jakku and set on a mission to protect a piece of a map that leads to Luke Skywalker (Mark Hamill). In the process, Rey helps Finn (John Boyega), Poe (Oscar Isaac) and the legendary figures of the Star Wras trilogy in their fight against Kylo Ren (Adam Driver) and The First Order, a new galaxy-threatening evil.
Why it matters: Love it or hate it, J.J. Abrams' Star Wars: The Force Awakens launches what should be the next decade of Star Wars stories, both inside the trilogy he created (with Rian Johnson continuing in 2017) and outside with the Anthology movie (that no longer are called Anthology movies, from what we hear). If Force had tanked, I don't believe fans would have been quite as willing to return t the galaxy far, far away. But the success of Force Awakens means millions will be waiting for Rogue One, and all the Star Wars stories in Disney's pipeline.
Inside Out
Riley struggles with various emotions as her family moves to San Francisco. What she doesn't know is that the emotions in her head – from Joy (Amy Poehler) to Fear (Bill Hader) and Sadness (Phyllis Smith) – are on an adventure to protect Riley's core memories… an adventure that isn't going as well as they'd hoped.
Why it matters: It's important to celebrate the times when Pixar avoids the urge to regurgitate a popular property from their back catalogue (like Cars 2 or Monsters University), because whenever they think outside the box and unleash their creativity, we're rewarded with winning masterpieces like Inside Out. (OK, fine, The Good Dinosaur notwithstanding.) Pixar's non-sequels also tend to stand the test of time, producing passionate discussion around the achievements of movies like Up -- those opening minutes!! -- WALL-E, Ratatouille and The Incredibles. I'm sure Inside Out will have that longevity as new generations of parents find reasons to share it with their children, and all weep in unison.
Mad Max: Fury Road
In a post-apocalyptic future, the road warrior Max (Tom Hardy) is caught in a tussle between the warrior Furiosa (Charlize Theron) and her plan to free the captured brides of the maniacal Immortan Joe (Hugh Keays-Byrne).
Why it matters: For so many reasons. Fury Road proved you are never "too old" to direct a powerful, socially relevant and edge-of-your-seat exciting as this. (George Miller is 70, and was in his late sixties as he worked on his fourth Mad Max.) The movie also proved that Hollywood can bring old properties out of the mothballs, if they take the time to figure out the right reason to resurrect a once-loved franchise. Finally, Mad Max (along with Star Wars) showed the importance of practical effects, embracing the vita filmmaking techniques of the past to create a relevant and contemporary thriller for this generation. If that movement catches on, we'll be tracing its roots back to Fury Road for years to come.
Your Daily Blend of Entertainment News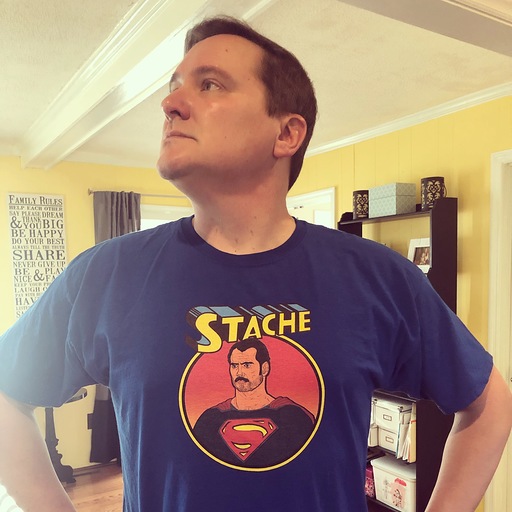 Sean O'Connell is a journalist and CinemaBlend's Managing Editor. Sean created ReelBlend, which he proudly cohosts with Jake Hamilton and Kevin McCarthy. And he's the author of RELEASE THE SNYDER CUT, the Spider-Man history book WITH GREAT POWER, and an upcoming book about Bruce Willis.