5 Unsung Movies You Have To Catch Before Summer Ends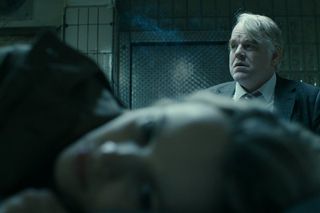 It's almost back-to-school time, which means Cinema Blend has a homework assignment for you. All across the country, students are filing back into classrooms and prepping for the rigors of an academic year. But there still remain a few glorious days of summer vacation, and this is how we'd like you to spend them.
We have made a short list of summer-movie titles that you need to scratch off of your To-Do list before diving back into the school schedule. We know that you went to see the blockbusters this season, from X-Men: Days of Future Past to Marvel's Guardians of the Galaxy. And dedicated cinephiles also supported art house faves like Boyhood and Chef. These, though, are the under-the-radar films that really deserve an extra look. They earned rave reviews (and rightfully so), so close out the summer season with one – or all – of these underappreciated gems, which are in theaters or on VOD as we speak.
Obvious Child
From its rousing Sundance debut, Obvious Child earned wild praise and the moniker "the abortion comedy." While that controversial label could have made the film a lightning rod of debate or a political football, instead this inspired indie with a frank and fearless sense of humor won mostly praise. Better yet, it proved an outstanding showcase for the sharp and silly talents of Jenny Slate.
Written and directed by Gillian Robespierre, Obvious Child centers on struggling stand-up Donna Stern, who is heartbroken, drunk and pregnant from a ridiculous one-night stand. But while waiting for her abortion appointment to arrive, she runs into her could-be baby-daddy, and finds unexpected hope for love. Despite its bleak jumping off point, this narrative is rich with humor, heart, and compassion. Rather than getting caught up in the politics it could be so easily subject to, Obvious Child uses its premise to create a story of arrested development unlike any we've seen before. It's fresh. It's unapologetic. But above all it's fucking funny.
Jenny Slate is astounding, painting a portrait of dysfunctional yet relatable late bloomer who is far more likely to make an ass of herself than make a good impression. Hers is not the rom-com heroine of Katharine Heigl dreck. Donna is a trainwreck. But watching her get on track is a rewarding and wildly fun experience. And Slate nails every joke, be it a pratfall or a biting one-liner. She's brilliant. And if there's any justice in moviemaking, she'll be the next Melissa McCarthy.
Obvious Child is still in theaters. Find it. - Kristy Puchko
A Most Wanted Man
Out of all of the movies I've seen this summer, there have only been two that really engaged my mind. Captain America: The Winter Soldier was the first one, and A Most Wanted Man is the most recent, and second, of the two. The thing I love the most about this film is how director Anton Corbijn and writer Andrew Bovell side step a lot of the typical spy movie tropes and delivers an intelligence thriller that focuses on the human cost of intelligence gathering. You're not going to find a car chase, or a shoot out, or even hurried conversations with frantic music in the background. What you're going to find in A Most Wanted Man is a film that invokes a contemporary subject matter with an approach that gives it more of a Cold War feeling, yet all the while the film does not date itself – save for the prologue text directly mentioning 9/11.
Disregard that text, and this could happen anywhere, any time, with any person. It really is a damned shame that this film was Phillip Seymour Hoffman's last complete work, because the man is on fire in this understated but powerful role. That's not to say the rest of the cast doesn't pick up their fair share of the tab, as Robin Wright, Willem Dafoe, and Rachel McAdams all lend some high power performances. Even relative newcomer Grigoriy Dobrygin and up and comer Daniel Bruhl manage to keep up with this rogue's gallery of experienced actors, helping to weave a film that will make you think, and even get your heart racing. I cannot recommend this film enough, as it's the complete antithesis of what's wrong with modern filmmaking, and manages to create riveting drama without employing tired story devices or any sort of action short cuts. - Mike Reyes
The Giver
The Giver doesn't recreate the experience of reading Lois Lowry's beloved novel perfectly. It's not quite as deep as the original source work, and it shoehorns in some unnecessary action sequences during the latter third. To some fans, these alterations, coupled with some age changes, might be enough to poison the well, but for those of us willing to take a step back and appreciate the final product, there's a ton here to love, starting with Jeff Bridges.
For the best two decades or so, Jeff Bridges has been on a mission to adapt The Giver. He even toyed with directing for awhile. Eventually, he settled on playing the title role, and boy does he get it right. From his bold choice to only rock a minor beard to his movements and speech patterns, the old veteran understands everything about the world he's inhabiting. Thanks to an expansion of The Chief Elder's role, Meryl Streep is allowed to spar, and she provides the exact pushback the original novel is sometimes lacking. The dynamic is just right, and with solid work from all the younger players, The Giver is able to find the same kind of spark that drew so many to the book.
The Giver plays just as well for older audiences as it does for children. It doesn't talk down to anyone and its ideas, while important, are simplistic and black-and-white enough to be understood by all. It's not perfect, but it's worth your time. - Mack Rawden
Begin Again
What a terrible title for such a charming, infectious movie. When John Carney's romantic musical-comedy made the festival rounds last year, it was called Can a Song Save Your Life? Is that much better? Would that have convinced you to check it out? We'll never know. Ask the folks behind Edge of Tomorrow. Or Live. Die. Repeat. Or whatever that movie is called today.
Back to Begin Again. John Carney's follow up to his beautiful and melodic Once continues the very Irish tradition of telling a lovely story through song. In this case, he pens a handful of deliciously syrupy bubblegum pop tracks to tell the redemption story of a down-on-his-luck record executive (Mark Ruffalo, at his most endearing) and the fledgling songwriter he takes under his wing (Keira Knightley, radiant as ever). When the two decide to record Keira's debut album on the fly in New York City, Begin Again wisely becomes a love letter to Manhattan, and the creative spirit that can flow from that overcrowded but still magical metropolis.
Is it clichéd? You bet your best-selling soundtrack it's clichéd. But Carney's emotions – forged by the chemistry of the cast – is so damned earnest that you likely will be able to leave your inhibitions at the door and plug into the upbeat musical vibe of the entire ride. Like Once, Begin Again is at its best when the beats are flowing, and supporting turns from Adam Levine and Cee-Lo help keep the movie in tune. Can the songs save Begin Again? I think so, and you might agree. - Sean O'Connell
Belle
If you love classical romance-dramas like Joe Wright's Pride And Prejudice or Ang Lee's Sense and Sensibility, then you'll revel in Belle. Director Amma Asante's take on the genre is elegant, provocative, and based on a true story.
Belle tells the incredible and inspiring tale of Dido Elizabeth Belle, an 18th century aristocrat born of an African slave and a British naval officer. Though raised as a lady, her color made her an outcast. In an age where a woman's fortune depends on her husband, Dido seemed doomed. A man of good standing was unlikely to marry a woman of color, while a man of low rank would be denied by her family to preserve their honorable name. Yet Dido finds herself in a love triangle…
Asante explores standard themes of status and oppression, but the addition of race to the conflict makes Belle feel electrifyingly modern. Gugu Mbatha-Raw is utterly captivating as the film's courageous heroine. She's surrounding by an impeccable supporting cast that includes Emily Watson, Tom Wilkinson, Penelope Wilton, and Sarah Gadon. The script is as rich in emotion as the production design is in color and texture. Both are breathtaking.
Belle is not just one of my favorite movies of the summer, or one of 2014. So full of passion, emotion and wit, Belle is quickly climbing the ranks to become one of my favorite movies, period. Gorgeous and unforgettable, it'll grab you and never let go.
This beautiful biopic is now out on VOD. - Kristy Puchko
Your Daily Blend of Entertainment News
Thank you for signing up to CinemaBlend. You will receive a verification email shortly.
There was a problem. Please refresh the page and try again.