5 Ways Batman v Superman Will Change The Man Of Steel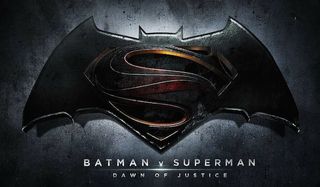 Spoilers for Batman v Superman: Dawn of Justice are ahead
Despite being titled Batman v Superman: Dawn of Justice, we haven't heard much news regarding Superman recently. Most of the information that's been released concerns his titular partner or the other superheroes that will be appearing. Fortunately, new information has just come out that assures us that this movie will still be a Man of Steel sequel, as originally intended.
Badass Digest has revealed a variety of new plot tidbits concerning Superman based off a draft of the film by screenwriter Chris Terrio handed in one month before principal photography began. Although the film starts with Batman's origin and shows Bruce Wayne's arrival to Metropolis during the devastating battle between Superman and Zod, it will jump ahead several years and catch us up on what Clark Kent's life is like now and his global role as Superman. Here are the five things you need to know about the 2016 blockbuster, from addressing fan complaints to a new villain joining the mix.
5. Clark Has Moved In With Lois Lane
Evidently, that kiss Clark and Lois shared before Supes fought Zod was indicative of things to come. When we reunite with them in 2016, their relationship will have progressed to the point that they are living together - and this doesn't sound like a "two friends rooming together" kind of situation. Since Man of Steel side-stepped the Superman identity mystery and had Lois clued in on who Clark really was early on, they've jumped straight into the romantic side of their relationship. It may be trivial, but now I'm wondering how they divvy up the chores at their place. Maybe Superman does the cooking since he can easily warm the food up with his heat vision?
4. He's Still Writing At The Daily Planet
At the end of
[[ eme ]] Man of Steel, Clark was hired on to The Daily Planet, and he's still writing for the newspaper in Batman v Superman: Dawn of Justice. The only problem is that Clark may not like the stories he's being assigned. Wanting to write about Batman, he's instead sent to cover a football game between Metropolis and Gotham City. While it's commendable that Clark wants to cover higher-profile stories, he should be happy he has a job at the Daily Planet considering he had zero journalistic experience before being hired. I kid, of course - but not to worry, Clark. You'll be running into the Gotham City vigilante soon enough, only it will be in costume rather than as a mild-mannered reporter.
3. Superman Is Viewed As A Tool Of The U.S. Government
Not every country will look favorably on the Man of Steel in Batman v Superman. When the hero heads to the Middle East to help Lois while she's out on assignment, this will spark an "international incident," with many nations fearing that Superman is being used as a tool by the U.S. government. China specifically doesn't want Superman flying anywhere near their airspace. As anyone remotely familiar with the character knows, though, Superman looks out for the well-being of everyone on Earth. Don't let the "Truth, Justice and the American Way" tagline associated with him lead you astray - he's determined to protect all countries. However, it's understandable that these countries would be weary of the god-like alien who has spent almost his entire life of U.S. soil.
2. Batman Is Developing Anti-Superman Weapons
Among the many criticisms directed towards Man of Steel was Clark not focused on saving civilians during his fight with Zod and the brutal murder of the Kryptonian general. The article mentions that there will be several on-the-nose comments referencing these criticisms, such as Superman telling a bad guy "I won't snap your neck, I'm going to take you to prison" - though he later loses his cool and threatens to break the villain's back. Regardless, most people will looks at Superman as a hero, with two notable exceptions: Lex Luthor (obviously) and Batman. In Batman's case, he's building weaponry to take down Superman should the need ever arise. This is a classic Dark Knight move. Even in the comics he had contingencies planned in case any of his fellow Justice League allies went rogue. Since almost everyone is looking at Superman with adoring eyes, it's up to Batman to prepare for the worst case scenario. Time to build some Bat-armor!
1. They're Going To Fight Doomsday
That's right, folks. It turns out that Lex Luthor won't be the only Superman villain gracing the screen in Batman v Superman. According to the article, there will eventually be a fight between Superman and Doomsday, a villain who has previously been rumored to appear. Doomsday is known primarily in the comics as the monstrosity that killed Superman in the 1990s. How Doomsday enters the scene is unclear, although General Swanwick makes a point of assuring the military that Superman will move the battle away from the population because he's a hero, and "that's what heroes do." That's a far cry from the Swanwick who was pissed at Superman for destroying one of his drones at the end of Man of Steel. Superman may be battling Batman during the film, but it sounds like the bigger battle will be between the Man of Steel and the grey-skinned superhuman - with a possible assist from the Caped Crusader.
Connoisseur of Marvel, DC, Star Wars, John Wick, MonsterVerse and Doctor Who lore. He's aware he looks like Harry Potter and Clark Kent.
Your Daily Blend of Entertainment News
Thank you for signing up to CinemaBlend. You will receive a verification email shortly.
There was a problem. Please refresh the page and try again.