6 Actors Deadpool 2 Will Probably Look At For Cable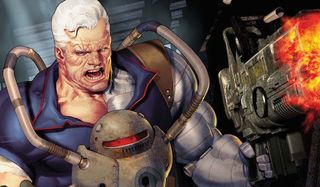 Warning: There are spoilers for Deadpool ahead! You've been warned!
In the weeks leading up to Deadpool's release, there was talk about the chances of Cable appearing in Deadpool 2. Now, thanks to Wade Wilson giving audiences the inside scoop at the end of his movie while wearing a bath robe in Ferris Bueller's house, it's official: Cable will be in the sequel. Aside from giving viewers not familiar with the comics an idea of what Cable's all about, the Deadpool post-credits scene didn't reveal anything else about what to expect from the new addition on the big screen, but depending on how fast Deadpool 2 gets put into production, 20th Century Fox will undoubtedly start looking for actors to play the time traveling mutant.
So what are the main criteria for choosing an actor to play Cable? He has to be an older gentleman (sorry, Keira Knightley), he has to bring the right balance of toughness and tragedy, and most importantly, he has to be as bulked up as possible. Using these guidelines, we've picked six actors who would be the best fit to play Cable in Deadpool 2, and maybe beyond. As his first cinematic appearance, it's important that Cable is done justice in the Merc with the Mouth's follow-up, and we think these folks have what it takes.
Stephen Lang
One only needs to look at Stephen Lang to understand why he's on this list. The grey hair, those huge arms, the age: the resemblance is uncanny. Just imagine one of his arms being bionic and the other holding a massive gun, and it would look like Cable jumped straight out of the comics. Even better, Lang is already campaigning to play Cable online by showing off his biceps pre-training, and they're impressive. If you watched Lang as Avatar's villain, Colonel Miles Quaritch, you know this guy is good at playing the badass, so let's turn it around and make him a benevolent badass. Pack on a little more muscle to those already huge arms, and we have a winner on our hands. Even if he doesn't get to Cable-levels of mass (and that's also ignoring the ridiculous sizes from '90s comics), Lang's still big and aggressive enough that you can imagine him surviving in a post-apocalyptic timeline by any means necessary. That what's more important in the long run.
Ron Perlman
Like Stephen Lang, Ron Perlman is at the right age and has a good amount of bulk to bring Cable to life. Acting-wise, he could also bring the right levels of emotion for a character who grew up in a hellish timeline and is desperate to stop it from happening in the past. Perlman's acting credits include a good mix of good and bad guys, and playing Cable would put a big notch in the former section. Plus, his low-key demeanor would be a great contrast to Ryan Reynolds' brash sense of humor. If chosen, Deadpool 2 would be his latest comic book project, having played Hellboy on the big screen and his voice credits including Slade on Teen Titans, Clayface on Batman: The Animated Series, Sinestro on Green Lantern: The Animated Series, and more. If DC doesn't snatch Perlman up to play Swamp Thing in Justice League Dark, Fox would be wise to recruit him for Cable.
Dolph Lundgren
In the Deadpool post-credits scene, one of Wade suggestions for Cable was Dolph Lundgren, and that's actually an interesting idea. As one of best-known action stars from the '80s and '90s, Lundgren blasted his way into audience's hearts (and eardrums) with movies like Red Scorpion, Rocky IV, and Masters of the Universe. He even has previous Marvel experience playing Frank Castle in 1989's Punisher. Lundgren has kept firmly rooted in his action days lately with the Expendables movies and countless DTV action flicks, and since he's been keeping up with his bodybuilding, he has the right physicality for Cable. The icing on top of the Cable cake? Lundgren has a black belt in Kyokushin karate, so he's more than capable of looking convincing while doing his own action scenes...minus the occasional too-dangerous stunt. After slowly working his way back into wide releases over the last five years, joining Deadpool 2 would be a wise career move for Lundgren and serve as redemption for the previously-mentioned superhero project.
Jon Hamm
Jon Hamm is the most "out there" entry on this list, but him playing Cable could work. He probably wouldn't have been on anyone's radar for the role had Rob Liefeld not suggested him following Hamm's Golden Globe win last month. The writer also posted a photoshopped image of how Hamm might look as the time traveling mutant. He would obviously have to bulk up, but with action experience from The Town and Sucker Punch on his resume, Cable would be a good next step forward. Hamm has already turned down two superhero roles, but as we all know, Deadpool is no ordinary superhero property. It's equally funny as it is action-packed, which could be more incentive for Hamm to stretch his comedic muscles, having already appeared in projects, like Bridesmaids to Unbreakable Kimmy Schmidt. Granted, Cable is one of the more serious X-Men characters, but when paired with Deadpool, his straight man reaction to Wade's shenanigans might be amusing in their own way.
Jeffrey Dean Morgan
Jeffrey Dean Morgan has already left his own mark on live action comic book media. He played The Comedian in 2009's Watchmen, he's kicking off a recurring stint as Negan on The Walking Dead, and we'll see him cameo as Thomas Wayne next month in Batman v Superman: Dawn of Justice. How can he take things to the next level? By playing Cable. Morgan has the right stature to bring Cable to life, and he's at the right age where he's old enough to play the character, but could also stick around for more sequels or X-Force if necessary. He also has a lot of experience playing intimidating characters, and while Cable is a force for good, he's someone that can terrify any that stand in his way. With some silver hair coloring and a few more trips to the gym, Morgan would make a convincing Cable on the big screen.
Mel Gibson
Another name that Wade Wilson suggested for Cable in the Deadpool post-credits scene was Mel Gibson. The actor definitely has done his fair share of action work, from the Lethal Weapon series to the first three Mad Max movies. He recently jumped back into the genre with Expendables 3 and Machete Kills, so Deadpool 2 would be a good next step up. He would obviously need to gain more muscle, but put a big machine gun in his hand and give him that flat-top, and he's not a bad fit. The thought of merely seeing Gibson with a bionic eye and metal arm is intriguing by itself. There could be issues adding him to Deadpool 2 given the controversies surrounding him over the past decade, but looking at this strictly from a physical and acting perspective, Gibson could certainly fill Cable's boots and make a nice foil for Reynolds' Merc with the Mouth.
Your Daily Blend of Entertainment News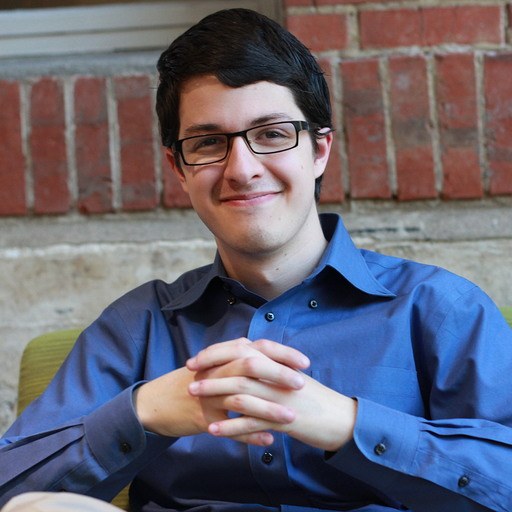 Connoisseur of Marvel, DC, Star Wars, John Wick, MonsterVerse and Doctor Who lore. He's aware he looks like Harry Potter and Clark Kent.