6 Fairy Tale Characters Who Deserve Their Own Spinoff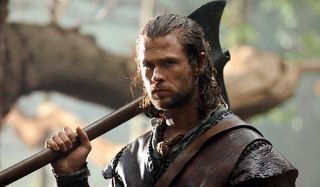 Fairy tales have been around for hundreds of years, with each generation hearing different versions of these stories. It's no different in the present day, especially when it comes to Hollywood making movies out of the old tales for decades. In recent years, we've seen many interesting retellings, whether it's Disney's live action remakes of their classic animated adaptations or Universal turning the Snow White mythology into an action romp, most recently with The Huntsman: Winter's War. Still, with so many stories that have told multiple times on the big screen, there are a few characters who would benefit from their own movie.
While many of these characters have previously appeared in other media or even in certain movies, it's about time they get the cinematic spotlight shone on them. We've selected the six fairy tales characters who would benefit from a modern retelling, either as a G/PG movie that's fun for the whole family or a PG-13/R. Most of these stories would obviously need to be adjusted either to relate to the modern audience or to simply provide more material to work with, but they definitely deserve to shine in their own movie.
Goldilocks
We all know the story of Golidlocks, the young girl who broke into a bear family's house to sit on their chairs, eat their porridge and sleep in their beds, only to be frightened away by their return. No doubt discovering three anthropomorphic hovering over her swayed Goldilocks from continuing her life of crime, but that does bring up a good question: what happened to her after the incident? Reuniting with an older Goldilocks provides a good setup for her own action movie in the same vein as 2013's Hansel & Gretel: Witch Hunters, starring Jeremy Renner and Gemma Arterton. Goldilocks returns as a young woman to confront the bears who nearly killed her as a child, but this time she has the necessary combat and weapons skills. Keeping the fairy tale elements intact, these bears are super-intelligent, but they're also either working with other bears or mystical creatures to harm the community where Goldilocks lives. Oh, and let's give our protagonist an actual name for the movie and let Goldilocks be an annoying nickname she received. That name doesn't exactly inspire fear.
Pied Piper
Comic book know the Pied Piper as The Flash's enemy, but he didn't come up with his schtick out of the blue. He got it from the story character, the Pied Piper of Hamelin, a mysterious individual who arrived in a town that was being overrun by rats. He offered to guide the vermin out of town using his special flute for a price, and the townsfolk agreed. The Piper subsequently used his flute's hypnotic power to lure the rats into the river, but when the mayor didn't pay him as promised, the Piper controlled the town's children and lured them away as well. Such a story for the big screen would be too scary for children and even sketchy for a horror movie, so Pied Piper should be reimagined as a mischievous, but good character, for a kid's movie. He uses his flute too mess around with nearby towns, but when a threat endangers everyone, he has to use the flute to protect them.
Ugly Duckling
When the Ugly Duckling was little, he was teased by his fellow bird peers for his mangled appearance, but when he grew to adulthood, he became a majestic swan, and everybody finally loved him. Yeah, everyone only loving you because you've become good-looking isn't really a lesson we want to pass on to children, which is why an animated Ugly Duckling movie would need to be restructured for a modern audience. Namely, the Duckling wouldn't turn "beautiful" at any point. Chock it up to some misread prophecy or the bird's mistaken belief of how he's going to grow up, but he (or even she) needs to look the same. From there, the movie can put him in some sort of adventure where they go out to prove what he capable of and show his peers that looks don't mean squat so long as they're a good person. It's familiar territory, but these kind of morals are always great to pass on, and it's the best way to get an Ugly Duckling tale on the big screen for the whole family to enjoy, in case that appearance in 2005's Chicken Little wasn't enough for you.
Ali Baba
"Ali Baba and the Forty Thieves" is one of the many stories from "One Thousand and One Nights," a.k.a. "Arabian Nights." The eponymous protagonist discovers a cave where criminals are keeping their stolen treasure, and the only way the cave's entrance can be opened is by saying the phrase, "Open Sesame!" Of course, he's joyful to discover all these riches, but eventually the criminals discover that their hideout's been infiltrated and attempt to find the perpetrator. The story isn't that long, so there are two directions a movie could take with it. One, they simply expand the original story to it can fit within a two-hour time frame. Two, the movie follows Ali Baba's adventures after his encounter with the Forty Thieves, though there could be flashbacks to the original event. It stands to reason he might accidentally get involved with the schemes of another group of criminals. Either way, his exploits could make a great PG-13 "sword and sandals" blockbuster, only without, you know, nearly all the cast being white.
Big Bad Wolf
The Big Bad Wolf has served as the antagonist in several fairy tales and fables, including The Three Little Pigs and Little Red Riding Hood. From his powerful breath to those sharp teeth, he's ruined many lives, but now it's time for him to be the protagonist…again. Yes, there have been stories about how the Wolf was misunderstood from the beginning, but that's not the approach that should be taken for his newest cinematic portrayal. Instead, the movie should take a similar approach to the Vertigo Comics series Fables, in that he's seeking redemption after years of horrible acts. While you could conceivably have a kid-friendly Big Bad Wolf movie where his journey to redeem himself results in all sorts of comical misunderstandings, the preferable route would be the PG-13 or R action one. Then you can get a Wolf as the good guy who still gets to claw through the enemies and kick a lot of ass.
Bluebeard
Bluebeard is arguably the darkest character on this list, and there won't be any attempts to turn him good or relatable. The man was a wealthy aristocrat who married many women, only to kill them soon after. In the story, Bluebeard's final wife discovered the truth while he was away, and when he tries to kill her like all the others, he is murdered by her brothers and sister. This has all the makings of a horror movie, but instead, Hollywood should go the action route by placing the wife as the main protagonist. She still marries him just like in the story, but whenever she discovers his crimes during in the movie, she plots to stop him by whatever means necessary. It'd be tricky to make a Bluebeard movie for a modern setting given that if that many wives of just one man disappeared, he would be investigated by the police. So the best course would be to set is centuries in the past, but regardless, watching this wife uncover his deadly secrets and fight back would make for an excellent watch. The movie would still need to be named Bluebeard, but it wouldn't be the first time a movie has been named after an antagonist.
Connoisseur of Marvel, DC, Star Wars, John Wick, MonsterVerse and Doctor Who lore. He's aware he looks like Harry Potter and Clark Kent.
Your Daily Blend of Entertainment News
Thank you for signing up to CinemaBlend. You will receive a verification email shortly.
There was a problem. Please refresh the page and try again.