Aaron Johnson Joins Cross-Dressing Period Drama Albert Nobbs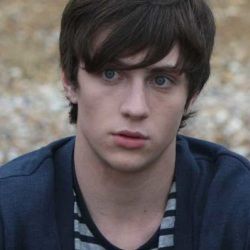 We've already seen up-and-comer Mia Wasikowska step in to replace the departing Amanda Seyfried in Albert Nobbs; now another young star with talent, Aaron Johnson, is doing the same thing. According to Screen Terrier (and confirmed by The Playlist, Johnson has signed on to fill in a role once occupied by Orlando Bloom.
Despite all this young talent on the roster, the star of Albert Nobbs is Glenn Close, playing a poor woman in 19th century Ireland who disguises herself as a man to survive. Rodrigo Garcia, most recently behind Mother and Child, will be directing the adaptation of the play The Singular LIfe of Albert Nobbs, which hit Broadway in the 1980s. At the time The New York Times called the play "an oddly haunting piece of theatrical chamber music, at times so low-key as to be dim wattage, but one that holds our attention like a tale told at the fireside." And with a starring role from Glenn Close, who has done well for herself on TV's Damages but has been sadly absent from the movies lately, there's a lot to look forward to with this one.
Your Daily Blend of Entertainment News
Staff Writer at CinemaBlend