Amanda Seyfried Is A Hooker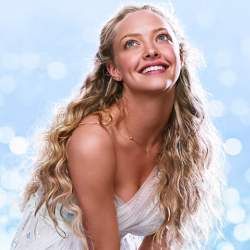 Amanda Seyfried is mostly known for a pair of "good-girl" roles, as the dopey blonde Karen in Mean Girls as the personality-free bride-to-be Sophie in this summer's Mamma Mia! But now it sounds like she'll take on a stretch for her next project, playing an escort hired to seduce Liam Neeson, whom wife Julianne Moore suspects of cheating.
The project is Chloe, directed by Atom Egoyan, who's also made prestige projects like The Sweet Hereafter. Variety says that StudioCanal is fully financing the independent project, which is executive produced by Juno director Jason Reitman and Dan Dubiecki. If it's any good, it could mean a whole new kind of roles for 23-year-old Seyfried, If not, well, there's always Mamma Mia 2!.
Staff Writer at CinemaBlend
Your Daily Blend of Entertainment News
Thank you for signing up to CinemaBlend. You will receive a verification email shortly.
There was a problem. Please refresh the page and try again.