Amy Winehouse's Family Has Huge Problems With The Singer's Upcoming Documentary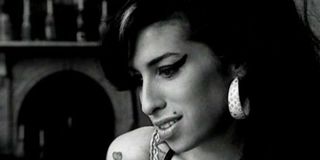 In just a few weeks the world will get their first look at the Amy Winehouse documentary, Amy which promises to take a deeper look into the life of the six-time Grammy Award-winning artist and her tragic story leading up to an early death from alcohol poisoning. It's well known that Winehouse had her problems, but apparently, the documentary may take it too far. Amy Winehouse's family has spoken out about the doc and they have some huge problems with the final product.
In a statement released earlier today (via THR), a spokesperson representing Winehouse's family said that they wanted to "disassociate themselves" from the documentary. The spokesperson continued:
Obviously the family was incredibly disappointed by the portrayal of Winehouse in the British filmmaker Asif Kapadia's documentary and have taken to other media outlets to spread the word about Amy's problematic portrayal of the talented singer/songwriter. Winehouse's father, Mitch Winehouse told The Sun newspaper that he "felt sick" when he first saw the film and that his daughter would've been furious at the impressions given of her and her family's involvement in her life. He even told BBC radio that he was looking to "sue for damages" saying that the filmmakers already knew what type of film they wanted to make before they started.
But the filmmakers believe they approached the project with complete objectivity, responding to the statement:
There is sure to be more drama surrounding this film as it looks to open with a Cannes' special screening in the coming weeks. But, if all goes according to plan, the documentary will be released July 3, 2015 in the UK. A U.S. release date has not been announced yet.
Your Daily Blend of Entertainment News
Your Daily Blend of Entertainment News
Thank you for signing up to CinemaBlend. You will receive a verification email shortly.
There was a problem. Please refresh the page and try again.