Amy Winehouse's Parents Inherit Deceased Singer's Estate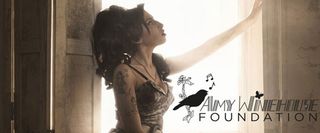 When Amy Winehouse passed away on July 22, 2011, her death was untimely, caused by an alcohol overdose just as the "Rehab" singer was turning away from hard drugs and attempting to piece her life together. In the months since, the 27 year-old singer has received a lot of press, due to her father, Mitch, starting a charity in his daughter's name and keeping her name alive through an upcoming biography. Now, he is earning a nice chunk of change, hopefully to help the charity out.
Despite Amy Winehouse's heavy substance abuse, the singer and songwriter was apparently unprepared, or at least unconcerned, about the possibility of her death. Because of this, she had created no will and because she had no will, the remainder of her fortune will go to Mitch and her mother, Janis. If there were any lingering questions over whether Winehouse's former husband, Blake Fielder-Civil would get a piece of her fortune, those can be put aside: the former heroin addict won't receive a penny.
The money left in Winehouse's coffers may be less than you would expect. According to The Sun, the singer had a little over £4 million before taxes, leaving her parents the remaining £2,944,554, which roughly translates to 4.6 million U.S. dollars. With the circumstances surrounding Winehouse's death, that money is not to be taken lightly, and I wouldn't be the least bit shocked if the ex-couple donates some of it to The Amy Winehouse Foundation, which is currently subsisting on donor support. Whatever they decide to do with the money, it won't go a long way to replace their daughter, and that has to be extremely difficult to deal with. Pop Blend wishes them the best of luck in the coming weeks.
Your Daily Blend of Entertainment News