Andy Lau Turns Down Iron Man 3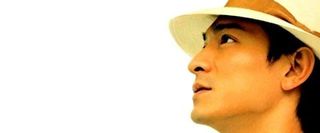 Amid a flurry of casting items about Iron Man 3 that emerged just before the movie began production in Wilmington, North Carolina, we heard that Chinese actor Andy Lau was up for a supporting part, playing a Chinese businessman who is friendly with Tony Stark. We assumed that Lau's character would also be the catalyst to get Tony Stark to China and fulfill the deal of the Chinese co-production that's making the movie possible. We're assuming that plot is still in the movie, but Lau is no longer set to be the actor who makes it happen.
Latino Review spied a report in the Want China Times saying that Lau has turned down the role, and with a fairly ironic twist. In Iron Man 3 his character's daughter's kidnapping would be the reason for Tony Stark to travel to China; in real life, Lau just had a baby girl with his wife Carol Chu. Lau, being probably a better father in real life than his Iron Man 3 character sounds, decided to stay home, and the superhero movie role will now go on to other Chinese actors, including Chen Daoming and Wu Xiubo. The film is also apparently casting younger Chinese actresses, including megastar Fan Bingbing, though it's not clear just what the female role would be.
The Iron Man 3 production won't move to China until later this summer, so there's still time for Lau's replacement to be found. Feel free to make your own suggestions in the comments below, and to also congratulate Lau on being such a good dad that he'd turn down a role in such a massive movie.
Staff Writer at CinemaBlend
Your Daily Blend of Entertainment News
Thank you for signing up to CinemaBlend. You will receive a verification email shortly.
There was a problem. Please refresh the page and try again.