Batman Casting: Learn More About The Men In Contention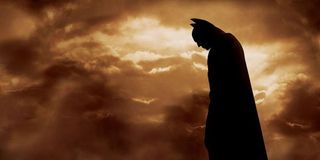 After almost a decade of Christian Bale-fueled Batman stability, Hollywood is once again on the hunt for the right actor to play the Caped Crusader. The time since Warner Bros first surprised and thrilled Comic-Con with the Batman/ Superman team-up has been overwhelmed by fanboys shouting their Dark Knight preferences, but until earlier today, none of those bellows had any real meaning. Luckily, THR was able to get its hands on a chunk of names that have actually been discussed by real studio executives, and most point toward a single character type.
Apparently, Zack Snyder and company are looking for a Bruce Wayne/ Batman that's a distinguished man in his late 30s or early 40s. Rather than an origin story, the upcoming Superman Vs Batman would seem to place Wayne inside Superman's world as a previously established crimefighter with the type of reputation and community standing needed to call Superman out, probably for wrecking half the city. As such, the candidates will need to be suave enough to run a gigantic corporation, and they'll need to be physically imposing enough to stare down Henry Cavill, who is jacked.
Here's a look at the names being thrown around, as well as a short bio on each. Obviously, everything can and will change as the process moves along, but for the time being, actively in consideration is far better than not in consideration…
Josh Brolin
At this point, Brolin is said to be the frontrunner. What exactly that means is anyone's guess, but the forty-five year old has made his name playing a very wide variety of roles. From George W Bush in W to a younger version of Tommy Lee Jones' character K in Men In Black 3, Brolin has shown an incredible ability to mimic others, as well as a knack for creating more out there personalities like Jonah Hex and Block in Planet Terror. He can go big if he needs to be, and he can be reserved if he needs to, which should allow him to own both Batman's physical aggression and Bruce Wayne's smarmy elitism.
Given his popularity and his age, however, it's possible producers will want to push in a fresher direction. In the past, a preference has sometimes be shown in superhero movies to cast someone the general public doesn't have a firm opinion about yet. In addition, they're probably going to want someone who can carry the role for ten years or longer, and there's no way to know whether Brolin's body will hold up well enough.
Ryan Gosling
Gosling is definitely the sexiest choice on this list in terms of popularity with theatergoers. Women also love him, and while they can usually be counted on to show up for superhero movies, his presence would be an added bonus to ensure that demographic. Perhaps more importantly, he's also a really, really great actor. He's shown a very wide range thanks to Half Nelson, The Notebook, Blue Valentine, Drive, Lars And The Real Girl and a whole lot more. Of every single person on this list, he's easily the best choice to play Bruce Wayne. He could inhabit the billionaire's personality in a way no previous actor ever has.
Unfortunately, as great as Gosling would be at playing Wayne, I'm not sure there's anyone that thinks he could play the Batman half. He's, well, he's just not intimidating at all. Even with a mask, I can't imagine him ever beating up Bane, let alone Superman. Plus at thirty-two, he might be a little too fresh faced.
Joe Manganiello
Joe Manganiello scares the living hell out of me. As Alcide on HBO's True Blood, he leads his werewolf pack with a vicious, loose cannon quality. In short, no one on the show has any interest in screwing with him, and as Batman, he could easily cultivate that same scary reputation. He wouldn't even need to gain weight. Everyone else on this list would need to do some serious work in the gym, but he could eat a few Twinkies and stumble into his audition still more jacked than his competitors. His Batman voice would also be awesome. He wouldn't even really need to alter his naturally gruff tone very much. At thirty-six, he's really the perfect age too.
Obviously, the real problem here would be with Manganiello playing a billionaire playboy. Given his physique, he obviously does very well with women, but because of his size, he doesn't naturally come off like a conversationalist. Also, every single person on the board of Wayne Enterprises would find him physically intimidating. They would wonder why he's so obsessed with working out. In truth, Joe would probably be better off shedding a little weight before his audition.
Richard Armitage
Unless you're randomly a big Tolkien fan or perhaps from the United Kingdom, you could have made fifty Batman candidate lists, and I highly doubt any of them would have included Armitage. He's currently starring as Thorin Oakenshield in The Hobbit, though he had a role in Captain America as Heinz Kruger. He definitely knows his way around action scenes, and with a past that includes an Agatha Christie mystery, he knows his way around stuffy society types too.
Ultimately, Armitage's stock will likely rise or fall based on whether Snyder and company want a name player or not. Clearly, his casting wouldn't create a buzz outside the fanboy world, but that doesn't necessarily mean he wouldn't still be right for the part. In theory, you shouldn't need someone famous to put any asses in the seats for a freakin Batman vs Superman movie.
Max Martini
If Martini looks familiar to you, it's probably because you either a) just saw him in Pacific Rim, b) have watched a lot of procedurals or c) can't get enough of Revenge. He recently stole a scene in the first movie as the sacrificing father. Before that, he recurred as Frank Stevens on the latest, and throughout it all, he guest starred on a slew of who-done-its including but not limited to The Mentalist, Criminal Minds, Castle, Lie To Me, Without A Trace, Numb3rs, White Collar and Hawaii Five-0. That's right. At some point, you probably saw him admit to murder, witness a murder or both. Later this year, however, he will likely break out in a big way when he plays opposite Tom Hanks as either the second or third lead in Captain Phillips.
Martini is easily the biggest wild card on this list. He's always come off as a pretty good actor, but being capable and having enough charisma to actually carry an event film are very different things. I wouldn't be shocked if he got a screen test, but he would need to crush probably a dozen of them before actually landing a role this size.
Matthew Goode
Have you seen Stoker? Most of the Cinema Blend employees have, and it was a goddamn wrestling match among the staff for the privilege of choosing it for Best Movie of 2013 thus far. Much of that success, of course, traces its way back to Matthew Goode who is the perfect combination of intimidating and creepy as hell. He's great in the movie, which shouldn't shock anyone since he's been great in everything including Watchmen, which was also directed by Snyder. Like Gosling, he could easily pull off the Wayne angle, but the real question mark with him would be whether or not he could bulk up.
Goode was tough in Watchmen, but it was more of an acrobatic and athletic tough, not a Street Fighter tough, which is what Batman calls for. He would need to get more overtly scary, and he would need to work on a really deep Batman voice if he wanted a real shot at the role. Also working against him, he would probably be an ideal villain down the road. He just has that face.
Your Daily Blend of Entertainment News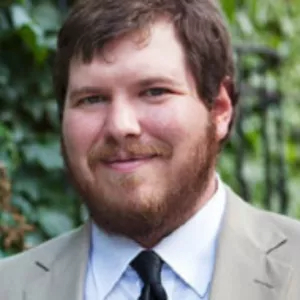 Enthusiastic about Clue, case-of-the-week mysteries, a great wrestling promo and cookies at Disney World. Less enthusiastic about the pricing structure of cable, loud noises and Tuesdays.