Black Swan Intern Lawsuit Could Shakeup Movie Productions Everywhere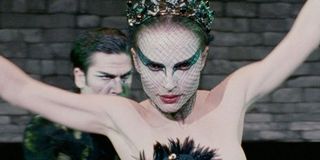 With the job market still an incredibly inhospitable place, it's estimated that more than a million young people (and comedy stars) have turned to internships to get them footholds into future work in industries that interest them. Half of these are unpaid. For those fascinated by film, this could mean taking an unpaid internship on a movie production. While it sounds glamorous, the reality is long hours, thankless grunt work, little respect, and no pay. Something that spurred a Manhattan judge to rule that Fox Searchlight Pictures violated New York minimum wage laws when they didn't pay production interns on the set of Black Swan.
The New York Times points out that unpaid interns are a pretty standard part of a film crew. The tradeoff is supposed to be that the intern learns valuable on-the-job training, in lieu of a paycheck. However, Judge William H. Pauley III found the responsibilities assigned to the aforementioned interns Eric Glatt and Alexander Footman were similar enough to their paid counterparts that they should have been considered regular employees. These responsibilities included taking lunch orders, answering phones, arranging travel plans for employees, tracking purchase orders, assembling office furniture and taking out the trash. The judge went on to state that the film set was not an educational environment, and since the studio benefited from the work of these interns, they deserved to be paid.
This case could have a ripple effect on film productions from here on out, forcing studios to pay interns lest they incur the wrath of the court system. For his part, Judge Pauley believes unpaid internships should be allowed only in very limited instances. He also turned down the creation of a "primary benefit test" meant to determine whether or not an internship should be paid, saying the proposed test would be too subjective and unpredictable. Instead he follows the rulings laid out but the Department of Labor that insist unpaid internships should resemble a vocational training program, not a job position that could be filled by a regular employee. He also rejected the idea that college credit makes up for a paycheck.
While Fox has already announced plans to pursue a reversal on this decision, Mr. Glatt had this to say:
I myself did a string of unpaid internships during and after college. They were a mixed bag. One at Sesame Street allowed me the treasured opportunity to see my childhood idol Frank Oz perform as Grover while I stood outside Mr. Hooper's store. (I still grin like a fool thinking of it.) Another ran me so mercilessly into the ground doing one thankless chore after another that I became a frantic wreck of tears and blistered feet. Each internship did teach me about some aspect of the business I hoped to work in, and I was told again and again that paying my dues meant not getting paid. But with the economy being as brutal as it is right now, who can afford to work unpaid 20-40 hours a week? This ruling might mean production budgets will get bigger, but then it also means getting started in this industry would become just a bit less daunting thanks to minimum wage requirements.
Staff writer at CinemaBlend.
Your Daily Blend of Entertainment News
Thank you for signing up to CinemaBlend. You will receive a verification email shortly.
There was a problem. Please refresh the page and try again.