Blackwater Scandal Could Inspire A Movie At Warner Bros.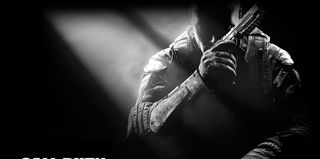 Warner Bros. has picked up a very hot potato, and some people are going to be very upset. Producer Jon Peters is backing Blackwater, a new project detailing the real-life privatized military contractor that gained notoriety during America's conflict with the Middle East. Now that there's a director on-board, Blackwater looks like it's about to move ahead with considerable speed.
Deadline reports that Warner Bros. has enlisted Kieran Darcy-Smith to direct the project. Darcy-Smith is an Australian actor-turned-director who last year helmed Wish You Were Here, a small thriller he co-wrote with star Felicity Price. Blackwater is expected to focus on Erik Prince, a former Navy SEAL who founded the private security firm in 1997. Even through controversy, Prince was the head of Blackwater USA until 2010, when the company was sold, its named changed to Academi.
Wish You Were Here also starred Joel Edgerton and Teresa Palmer, and told the story of a dissolving marriage (between Price and Edgerton), the sister who tore them apart (Palmer), and the interloper who enjoyed their company (Anthony Starr), only to mysteriously vanish during a drunken night of partying, betrayal and violence. It's a very low-key, surprising film, one that generates a surprising amount of suspense from a very simple premise. It's not a surprise that Darcy-Smith would be sought after in the film's aftermath, and it seems likely the now-hot Edgerton will surface in Blackwater, as the two also worked together on other Australian films like The Square and Animal Kingdom. Check out the trailer below.
The story of Blackwater is troubling and controversial, and your views on it depend on whether you would be comfortable with an paramilitary strike force existing outside of the parameters of the law. Between '97 and 2010, Blackwater was given a cumulative $2 billion for private security arrangements with governments, but a full $400 million of that cash is unaccounted for, having been granted to classified "black ops" missions.
The Blackwater ideological divide is regarding private interests and not party lines, since they received funding under both the Bush and Obama administrations: President Obama even granted the organization a $120 million account after the 2007 scandal, when 17 innocent Iraqis were killed by Blackwater operatives, signifying the coming end of Blackwater's run. It's unclear if the WB is going to get this project going, given that many promising political films often die in development. But if it does, they'll be using a script from Gideon Yago. Yes, the same Gideon Yago who used to introduce 'N Sync videos on Total Request Live. You are old.
Your Daily Blend of Entertainment News