The Blunt Reason One Academy Member Didn't Vote For Selma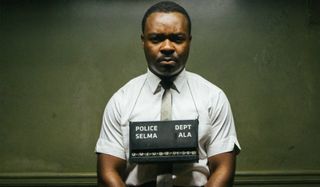 Selma's Oscar snub is still a sore point among film fans. The story was powerful and timely, the director's work was astounding, and the performances were strong. So why didn't it get any love outside of Best Picture and Best Original Song? There's one Oscar voter who has a reason, but chances are it'll infuriate all those who adored the film.
As part of an ongoing series, The Hollywood Reporter has been publishing conversations with different Academy voters each day leading up to the Oscars on February 22. The most recent installment centered on an anonymous female voter, who's said to be a longtime member of the Academy's 378-member public relations branch. When asked about her vote for Best Picture, she had some extremely blunt words to say about Selma.
Needless to say, this is pretty harsh.
The Academy has been under fire since the Selma snub. Many, including Academy Awards President Cheryl Boone Isaacs, called for more diversity among the contenders. Further fueling the outrage were Selma director Ava DuVernay and her star David Oyelowo. While the former is still admittedly sore over the Best Actor snub, the latter claimed that black stories are only honored when the characters are "subservient." On the other hand, Oprah, who produced the film, was happy for the nominations the film got. Selma's losses are nonetheless shocking to most. Despite such high critical acclaim and its coincidental connection to nationwide protests surrounding the deaths of Eric Garner and Michael Brown, the film has received little attention in the awards race.
This particular Oscar voter's response will no doubt cause another swell of frustration among fans. Though, it's important to note that this is the same person who said later on in her ballot response that Boyhood was "uneven."
Your Daily Blend of Entertainment News