Brad Bird Turned Down Star Wars, But Is Still Considering Incredibles 2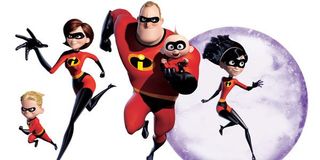 Beyond bringing a new level of esteem to the animation genre with films like The Incredibles and Ratatouille, director Brad Bird awed audiences and critics alike when he leapt into live action with aplomb in Mission: Impossible – Ghost Protocol. His dedication to character building and skill for constructing elaborate and exhilarating action sequences has made him one of the most popular contemporary directors. So, when Star Wars VII was announced, fans were urgently campaigning for Bird to direct. Sadly Bird was quick to admit he was not at work on Episode VII. But in a new interview with THR he reveals he was approached for the coveted gig.
Asked if he was ever actually considered for the project or if that was just internet buzz, Brad confessed:
It's a blow to hear Bird was so close to directing Star Wars' next adventure, but maybe by the time Episode VIII rolls around his schedule will be a bit more accommodating. In the meantime, he's gearing up for Tomorrowland (formerly titled 1952), a Disney movie that will star George Clooney and Hugh Laurie. The project is taking a cue from the J.J. Abrams School of Mystery Box Tactics, and keeping their plot secret. Though a log line may have surfaced.
But while we wait for this mysterious new movie, how about the possibility for a much clamored for sequel to The Incredibles? Bird is open to is, explaining:
Bird hasn't steered us wrong yet. So while we'd love to see Incredibles 2, we'll grudgingly wait until he's passionate enough to get it going.
Staff writer at CinemaBlend.
Your Daily Blend of Entertainment News
Thank you for signing up to CinemaBlend. You will receive a verification email shortly.
There was a problem. Please refresh the page and try again.