Buck Rogers Revamp Planned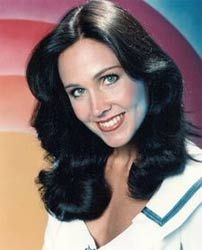 You can't really be a 1970s-80s sci-fi fan without appreciating Buck Rogers in the 25th Century, the adventures of a modern day astronaut who is frozen in time and wakes up 500 years later. Thankfully, the hair styles are the same and even the futuristic clothing resembles bell-bottoms and jumpsuits. Not too far a leap from disco to future, eh?
Now it appears Buck Rogers is the latest series to be eyed for a Battlestar Galactica revamp and re-imagination. Original series star Erin Gray apparently told audiences at this year's Dragon*Con that a producer with comic-book film experience is eyeing the franchise for a feature-film relaunch, reports Dark Horizons. No word on what that relaunch would entail or when we might expect anything, just that the producer is attempting to get hold of the franchise rights.
If Gray is aware this is going on, it might indicate she'll somehow be involved with the new franchise. Whether that means she'll reprise her role as Col. Wilma Deering or not is left to be seen. Actually, it might be assuming too much that she'll be involved. She may just be aware through a friend of a friend, or random fan-talk she's encountered at conventions. Hopefully she will be though. While time hasn't exactly been kind to the original Buck, Gil Gerard, Gray is a face that fans would definitely rally behind.
Your Daily Blend of Entertainment News
Thank you for signing up to CinemaBlend. You will receive a verification email shortly.
There was a problem. Please refresh the page and try again.