Can Eric Bana Pull off a Heist?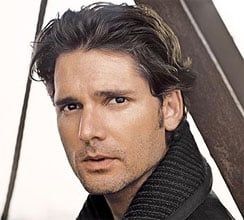 Even though he probably should have gone into hiding after his portrayal of Henry VIII in The Other Boleyn Girl, Eric Bana is back on the scene with a bunch of new movies in production and some in the can. Most recently, Millennium Films announced that he will star in the remake of the French heist movie, Le Convoyeur, which starts shooting on April 1.
F. Gary Gray, who must be familiar with the heist genre after directing The Italian Job, will direct the re-make. The movie was titled "Armored," but will have to be re-named, since Screen Gems is producing another movie with that very title. Originally written by Frenchies Eric Besnard (Babylon A.D.) and Nicolas Boukhrief, the new script will be penned by David Ayer and Andrew Kevin Walker.
The film concerns an armored car company that has been suffering robberies in which the drivers have been killed. The employees of the company wonder if the robberies are inside jobs. They're on the verge of bankruptcy when played by Eric Bana is hired as a security guard. Bana's character's intentions are, however, loftier than just securing his co-workers. He befriends each of his co-workers and begins making profiles about them.
Variety reports that Bana will get an estimated $7.5 million for the flick, though his participation is still tenuous since he'll be promoting Star Trek when the film starts shooting.
Your Daily Blend of Entertainment News
Thank you for signing up to CinemaBlend. You will receive a verification email shortly.
There was a problem. Please refresh the page and try again.