Captain America 2, Maleficent, And Frozen Drive Disney To Its Best Quarter Ever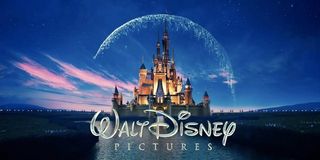 Some studios are trying to make great movies, trying to make profit, trying to make hits. But right now, Disney is acting completely gangsta. They've got their Disney animated fare, and completely unrelated Pixar movies. They've got Marvel completely crushing things, and they've got a savagely bombastic live-action branch of films for families. And, in their final masterstroke, they've purchased Lucasfilms, and intend to unleash Star Wars Episode VII: Bantha On The Run onto the world. But do they even need Star Wars? Because recent reports suggest that Disney is absolutely crushing it.
The Hollywood Reporter claims that Disney just made $1.28 a share from over $12.46 billion (!) in revenue, completing their biggest quarter ever. Ever! Holy crap, Disney. Save some for the other 99%, okay? This insane score was buoyed by its movie division, which just pulled some of its biggest successes in the studio's history. Which films deserve the credit?
A huge chunk of Frozen's grosses came from 2014, as the movie sped to a billion dollar global box office take, becoming the biggest animated film of all-time. It's also gone supernova on home video, grossing $242 million in DVD sales alone. Disney ain't gonna Let It Go anytime soon with this hit: the initial expectations were Tangled numbers ($591 million).
The year's biggest movie domestically is still Captain America: The Winter Soldier. Captain America: The First Avenger earned $370 million when it was distributed by Paramount, but the Disney-produced sequel added a stellar $713 million when it was released worldwide this past spring.
Finally, Disney banked on Angelina Jolie and won big with Maleficent. A solid result for the film would have been a strong half-billion in receipts, but the movie landed in the heat of summer and grossed $727 million, wiping the floor with some heavy-duty competition.
Of course, those numbers don't include Guardians Of The Galaxy, which just opened to $94 million - completely annihilating most box office prognostications. Even Need For Speed added to the House of Mouse's totals, having performed quietly in America but taking in $203 million worldwide. And it's all before Big Hero 6 hits this fall and Into The Woods lands on Christmas. Those films are part of a lighter load that Disney is taking in the back half of the year, but next year brings The Avengers: Age Of Ultron and the return of Pixar with two features, plus Star Wars Episode VII. It's good to be Disney right about now.