Chloe Sevigny Joins Lovelace As A Feminist Journo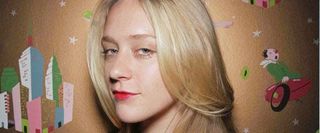 Following hard on news that Demi Moore has had to walk away from Lovelace, the in-production biopic about the controversial Deep Throat star, comes word that Chloë Sevigny has joined the still-shifting cast. Moore had been signed on to portray feminist icon Gloria Steinem, who famously took Linda Lovelace on the talk show circuit to expose the impact of porn on contemporary women. According to Deadline, Sevigny has signed on to play a feminist in the film, but not Steinem. Instead, she'll be playing a progressive journalist who's hired to write a story on the notorious porn star played by Sevigny's Big Love cast member Amanda Seyfried.
Though we've seen early glimpses of Seyfried in her Linda Lovelace looks, there's been little word on how the film will approach Lovelace's much-debated life story. However, this bit of casting news may provide some crucial insight. Will Sevigny's journalist prove to be the device/character that allows audiences to see Lovelace's perspective on her own rise to celebrity and infamy? Or perhaps Sevigny's role will be less personally connected to the film's central figure, and instead may serve as a mirror of the modern audience member trying to make sense of Lovelace's life from the various and conflicting accounts. Either way, it could make this biopic revealing in a way that has nothing to do with Seyfried's rumored nudity.
Lovelace is stacked with spectacular performers, including: Peter Sarsgaard, Adam Brody, Hank Azaria, Bobby Cannavale, Chris Noth, Robert Patrick, Wes Bentley, Sharon Stone and Juno Temple. Co-directed by Rob Epstein and Jeffrey Friedman, who crafted the unconventional docudrama Howl, this curious character study is fast becoming one of my most anticipated films of 2012.
A replacement is still being sought for the role of Gloria Steinem.
Staff writer at CinemaBlend.
Your Daily Blend of Entertainment News
Thank you for signing up to CinemaBlend. You will receive a verification email shortly.
There was a problem. Please refresh the page and try again.