The Clash's London Calling Gets Its Own Biopic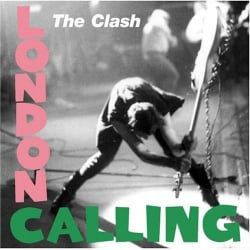 Early punk icons The Clash have taken their rightful place in music history for a wide catalog of songs, but their most notable achievement may well be the album London Calling, their third album and an instant icon of the punk movement. Any biopic about the band would have to include the song, but a story in the works from writer Jez Butterworth is taking that one step forward, focusing the entire film around the album itself.
Buttewrorth, who recently collaborated on the script for Fair Game, will write London Calling and produce alongside Alison Owen and Paul Trijbits. The film will focus on industry executive Guy Stevens, who steered The Clash to make the London Calling album and helped them cement their place in music history. Any number of past documentaries have focused on the band, including the 2007 doc Joe Strummer: The Future is Unwritten, but this will be the first time they've gotten the biopic treatment.
Your Daily Blend of Entertainment News
Staff Writer at CinemaBlend