Colin Firth Could Turn Bad Opposite Nicole Kidman In Thriller Before I Go To Sleep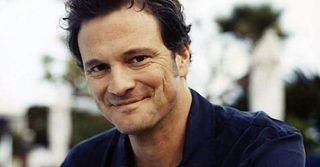 As Oscar winners Nicole Kidman and Colin Firth often wind up adding heft to whatever project they're working on, whether it's Kidman's upcoming lurid thriller Stoker or Firth's presence in A SIngle Man helping get that film made (OK, he wasn't an Oscar winner yet at the time, but he's always been a classy dude). Now Kidman and Firth will have each other to lean on in their high-toned star power, as they team up for the thriller Before I Go To Sleep.
Set to be directed by Rowan Joffe, who made the excellent and under seen Brighton Rock, Before I Go To Sleep follows a woman with amnesia who wakes up every day and must re-start her memories based on a journal. Unlike 50 First Dates, which used basically the same conceit for comedy, this one comes with a dark twist, as she's eventually "forced to question everyone around her." Variety writes that Firth will be playing Kidman's husband, and I'm hoping he's in on the scheme-- with such an ironclad reputation as a nice guy, Firth is way overdue to play a really vicious baddie.
The two are joined by Mark Strong, the British all-star who's popped up in everything from Zero Dark Thirty to Tinker Tailor Soldier Spy, and Anne-Marie Duff, another Brit who starred opposite her real-life husband James McAvoy in The Last Station a few years back. It sounds like the kind of homegrown British production that might get more attention over there, but with that kind of talent in the cast, it's highly likely we'll get a look at it here in the U.S. before too long.
Your Daily Blend of Entertainment News
Staff Writer at CinemaBlend