Conan's Batman V Superman Trailer Is Hysterical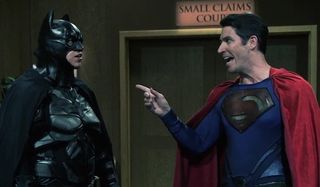 Tomorrow at their Hall H panel, Warner Bros. will feature the upcoming Batman v Superman, and there's expected to be a new preview released around the same time. However, last night talk show host Conan O'Brien debuted an exclusive trailer for the eagerly anticipated superhero film to his audience. There's just one thing: this isn't the same Batman v Superman we've all been waiting for.
While Batman v Superman: Dawn of Justice will see the Man of Steel and the Dark Knight throwing down, Batman V Superman: The Final Squabble takes their conflict to a less violent, but just as stressful, environment. Emphasizing the title's 'V', this hilarious Conan video has Batman and Superman disputing each other in small claims court, a.k.a. mankind's toughest arena.
With the two superheroes evidently neighbors, Batman wants Superman to prune his avocado tree so it doesn't extend into the Caped Crusader's property. Superman says city ordinance is on his side, but Batman has had three independent surveyors say otherwise. Things get pretty heated between the two, especially when Batman makes a quip about sleeping with Superman's adoptive mother in the "Batbed." There's even a guest appearance from The Dark Knight Rise's Bane, who is called in to testify on Superman's behalf, prompting Batman to call him a hostile witness (evidently these two haven't resolved their differences). In the end, it appears like the law is on Superman's side as Batman angrily leaves the courthouse exclaiming, "Hall of justice my ass!"
Before Warner Bros. announced the official title, many simply called the 2016 blockbuster Batman vs. Superman, like Akiva Goldsman's scrapped 2002 project. The minute the studio dropped the 's' from the title, they were subjecting themselves to countless legal jokes, so it's not surprising that Conan did a parody with the the superheroes facing off in a courtroom. Still, it's ironic that Batman is the one who directly relies on the legal system to fix his problem. Both are obviously vigilantes as they're not officially in law enforcement, but Batman has an especially complicated relationship with the Gotham City Police Department. Superman's avocado tree must really be troublesome, and since smoke bombs and Batarangs can't get the job done, he turned to courts instead, but failed to make his case. Well, Bats, you could always just plant Kryptonite shards in Superman's lawn if you're looking for revenge.
While you won't see Conan's Batman v Superman on the big screen next year, the real deal Batman v Superman: Dawn of Justice will be released in theaters on March 25, 2016.
Your Daily Blend of Entertainment News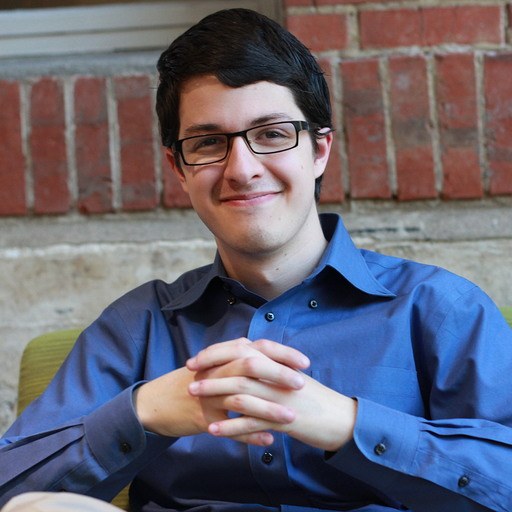 Connoisseur of Marvel, DC, Star Wars, John Wick, MonsterVerse and Doctor Who lore. He's aware he looks like Harry Potter and Clark Kent.