Director Andy Fickman Takes On The Undomestic Goddess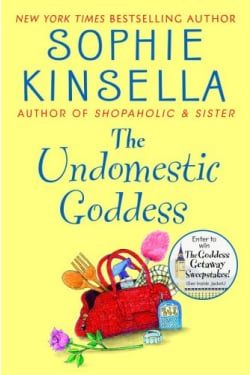 Over Christmas vacation I read a book by Confessions of a Shopaholic author Sophie Kinsella. Whatever, don't judge me, I was on vacation and read it in like 2 hours while watching football in the background. And while the book wasn't "good" by any actual measure, it was entertaining and funny and kept me occupied.
Which, really, is all we ask from romantic comedies, which helps explains why Kinsella's work keeps getting adapted despite the general failure of the Confessions of a Shopaholic movie. THR reports that Andy Fickman will be directing the movie adaptation of Kinsella's The Undomestic Goddess, about a high-powered London attorney who somehow winds up as a maid in an English country estate. No, it doesn't make any sense, but Kinsella's female characters seem to usually be as ditzy as they are endearing, so it sounds plausible in her world.
The Devil Wears Prada screenwriter Aline Brosh McKenna adapted the book for director Fickman, whose credits include She's The Man and the upcoming You Again, which looks to be the next nail in the coffin that will doom Kristen Bell to throwaway romantic comedies for the rest of time. So, basically, he's perfect for the material. And given that Isla Fisher, who starred in Shopaholic, is actually English, I'd expect her name at the top of the casting list. Whether or not he's willing to return to the Kinsella well, though, is another question entirely.
Your Daily Blend of Entertainment News
Staff Writer at CinemaBlend