Discuss X-Men: Days Of Future Past With Spoilers And Rate It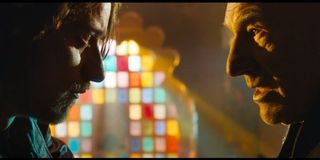 Bryan Singer's X-Men: Days of Future Past burst into theaters on Thursday night, giving X-cited fans their first look at a legendary storyline that has taken a 30-year-journey to the big screen. The sequel is expected to dominate the box office over the long Memorial Day weekend. But is it any good?
As you can tell from our review, we loved X-Men: Days of Future Past. And critics, so far, have been very kind to the sequel. Now it's your turn. We're giving you an open forum to discuss the movie with the freedom of spoilers!
If you haven't seen the X-Men sequel yet, run away! This page is LOADED WITH SPOILERS. The rest of you can spend the weekend raving (or ranting) about our newest X-Men movie. And participate in our poll below, telling us how you thought X-Men: Days of Future Past turned out.
This poll is no longer available.
And for our full, spoilery review of X-Men: Days of Future Past, watch this week's episode of Hero Blend here:
Movie junkie. Infatuated with comic-book films. ReelBlend cohost. Resident dad. Extroverted introvert. Wants to see the Snyder Cut. Managing Director at CinemaBlend.
Your Daily Blend of Entertainment News
Thank you for signing up to CinemaBlend. You will receive a verification email shortly.
There was a problem. Please refresh the page and try again.