District 9 Producer Is Back With Alien Invasion Spec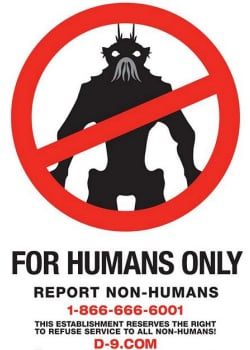 You can't really say that aliens invasions are making a comeback, since they never really went away, but between this spring's Battle: Los Angeles, the Battleship movie that focuses on extraterrestrials and the enduring success that was District 9, there are plenty of producers eager to toss some vicious foreign species against human heroes. Among them are District 9 producer Bill Block, who is coming back for more prawns with Alien Sleeper Cell, a pitch he will be producing along with several others.
According to The Wrap Block will be working from the pitch by writer Felipe Linz, which Morgan David Foehl will flesh out into a screenplay. Linz is still on board as a producer, though, along with Adrian Askarieh, Paul Hanson and Will Rowbotham; Fran Durekas is an executive producer. They're not revealing the plot for the film, but claim it's a "fresh and surprising take" on the genre and draw comparisons to The Bourne Identity. Yes, that's your daily superfluous reference to the Bourne franchise, so enjoy it.
They won't be looking for financing until the script is complete, so don't look out for this one any time particularly soon.
Staff Writer at CinemaBlend
Your Daily Blend of Entertainment News
Thank you for signing up to CinemaBlend. You will receive a verification email shortly.
There was a problem. Please refresh the page and try again.