Disturbia Director In Talks For Sci-Fi Drama Invertigo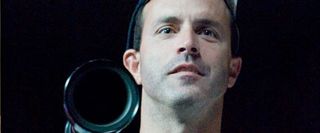 Having just locked the final edit on his indie family feature Goat Island, director D.J. Caruso has already entered talks to helm Sony Pictures big budget production Invertigo. Screenwriter Ehren Kruger (Transformers: Dark of the Moon) and producer Bradley Cramp (Lord of War) penned the Sony-snatched spec script that revolves around a NASA satellite crash landing in New York City that unleashes a "reverse-G vortex" that inverts gravity, demanding a world-saving rescue mission.
Now, I'm a big fan of movie science fiction that I can buy for the course of the narrative. No problem. But I am baffled by what inverted gravity would be. Are people drifting off the ground and just floating helplessly into space? Because that is absolutely horrifying, and I have no idea what kind of movie science scenario could right my new greatest irrational fear. But Caruso has shown skills with atmospheric horror before with the shockingly solid re-imagining of Rear Window, Disturbia. For that alone I'd be game to see what he'd do with this vexing Invertigo.
Deadline reports Sony is looking to fast track the feature, but with plenty of effects to plan, it's likely Invertigo would not go into production until early 2013. In the meantime, Caruso is seeking distributors for Goat Island (formerly titled The Goats), a coming-of-age adventure that he adapted from Brock Cole's YA novel about two adolescents who turn a cruel summer camp prank into an opportunity for adventure. Tonight he'll be screening the film's final cut for the first time, hoping to score distribution. So, hopefully we'll have updates on a deal soon.
Your Daily Blend of Entertainment News
Staff writer at CinemaBlend.