Dustin Hoffman Making His Directorial Debut With Quartet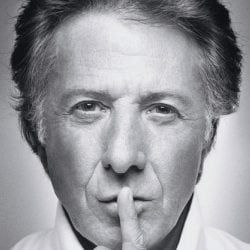 Dustin Hoffman has been part of the movie industry for so long it would make sense to assume he'd stepped behind the camera once or twice. But as it turns out, his directorial debut is only coming up right now-- Screen Daily is reporting that Hoffman will direct Quartet for BBC Films, with Maggie Smith, Tom Courtenay and Albert Finney in the lead roles.
The BBC Films angle makes it possible that the movie will only show up on television, but Hoffman's directorial debut may be enough of a lure to get people into theaters as well. The story is about four retired opera singers living in a retirement home and planning a concert for Verdi's birthday. Hoffman likely won't be playing a role in the film, and Ronald Harwood-- who won an Oscar for The Pianist-- is writing the screenplay.
Staff Writer at CinemaBlend
Your Daily Blend of Entertainment News
Thank you for signing up to CinemaBlend. You will receive a verification email shortly.
There was a problem. Please refresh the page and try again.