Enormous Supporting Cast Assembled For Birdwatching Comedy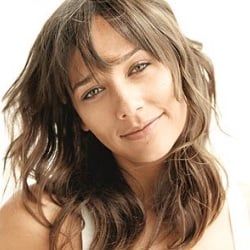 The upcoming birdwatching comedy-- yes, a birdwatching comedy-- The Big Year was going to be, well, a big deal from the three stars alone. Owen Wilson, Jack Black and Steve Martin have signed on to play a trio of competitive bridwatchers who, over the course of a year, try to outdo each other through a series of what we're assuming will be a series of outlandish stunts. Bringing together three comedians of that caliber was a feat in and of itself, but wait 'til you hear about the supporting cast they've lined up.
Variety is reporting that laundry list of other actors who have signed on, including Rashida Jones, Anjelica Huston, The Big Bang Theory's Jim Parsons, Rosamund Pike, JoBeth Williams, Brian Dennehy, Dianne Wiest, Anthony Anderson and Tim Blake Nelson, with Kevin Pollak and Joel McHale also in talks. There is no answer as to how a single film will include speaking roles for this many funny and talented people, but I guess the birdwatching world is a pretty expansive one.
The giant film started filming today under the direction of David Frankel, who previously brought us Devil Wears Prada (good!) and Marley & Me (less promising). It's hard to say if a movie this crowded needs a strong director to wrangle the cast, or if the comedians can just be left alone to bring the comedy. Good or bad, though, this is a movie that can get sold on starpower alone.
Your Daily Blend of Entertainment News
Staff Writer at CinemaBlend