Exclusive Interview: Roberto Orci On Writing Transformers 2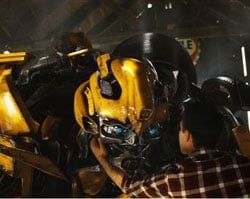 Chances are very, very good that you saw Transformers: Revenge of the Fallen this weekend-- with about $200 million in the bank, it boasts the second-highest-grossing five-day weekend in history. And whether you hated the testicles swinging beneath Devastator or thought bringing back Megatron was a stroke of genius, you can fairly blame a lot of it on Roberto Orci, one of the three screenwriters who brought the movie to life.
Along with his frequent writing partner Alex Kurtzman and Ehren Kruger, Orci collaborated with Michael Bay to make a movie that was bigger in every way than the movie that came before it. I've already brought you part of our interview, in which he addressed fan complaints. Now you can hear the rest of it-- about 10 minutes long-- below.
Your Daily Blend of Entertainment News
Staff Writer at CinemaBlend