A Fifth Fast And The Furious Coming Our Way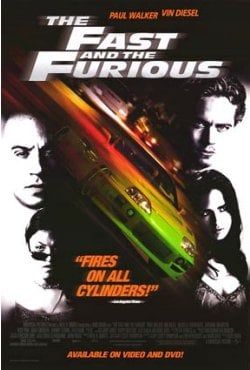 Am I the only one who got the feeling that with the succinctly titled Fast and Furious, the whole outlaws-driving-fast-cars franchise was finished? Apparently when I got that sense of closure I was ignoring the fourth film's $155 million domestic gross, and before you know it, one thing has led to another and... there's a Fast and the Furious 5 coming your way.
To be titled Fast Five, according to Variety, the fifth film will feature the returning team of Vin Diesel and Paul Walker, as well as director Justin Lin and producer Neil Moritz. This time Diesel and Walker's character will be fugitives on the run from "legendary lawmen," which means the sound guys in Hollywood who specialize in motor revving sound effects will be eating well this year.
Fast and Furious was Universal's highest grossing film of 2009, and with expensive disappointments like Land of the Lost and Funny People still eating away at their coffers, they're smart to keep cashing in on the one thing that's still working. Honestly, as little interest as I have in another Vin Diesel-drives-fast extravaganza, I can't begrudge the people who do, nor can I hate the Universal execs who want to make them happy.
Staff Writer at CinemaBlend
Your Daily Blend of Entertainment News
Thank you for signing up to CinemaBlend. You will receive a verification email shortly.
There was a problem. Please refresh the page and try again.